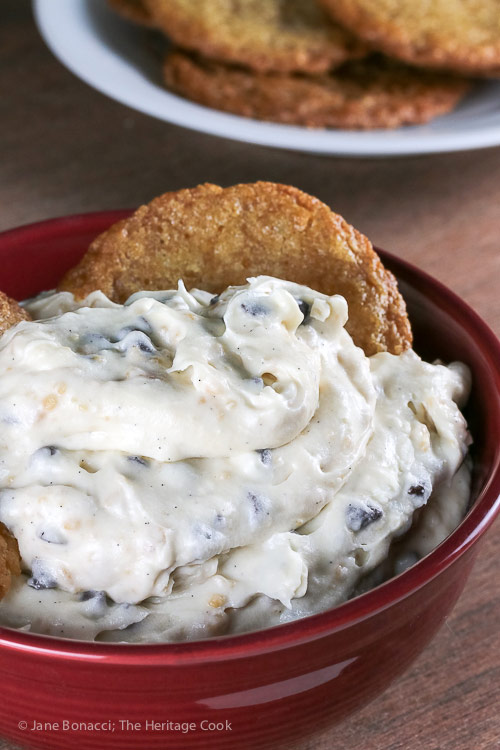 Cookies may be the quintessential dessert, but when you pair them with this Chocolate Chip Toffee Cheesecake Dip, you are approaching paradise. This dip will bring out the child in everyone and is guaranteed to delight your family and friends.
This is the best part of a cheesecake – the sweetened cream cheese filling – without any baking required! It comes together in less than 10 minutes and is a wonderful quick treat for your kids.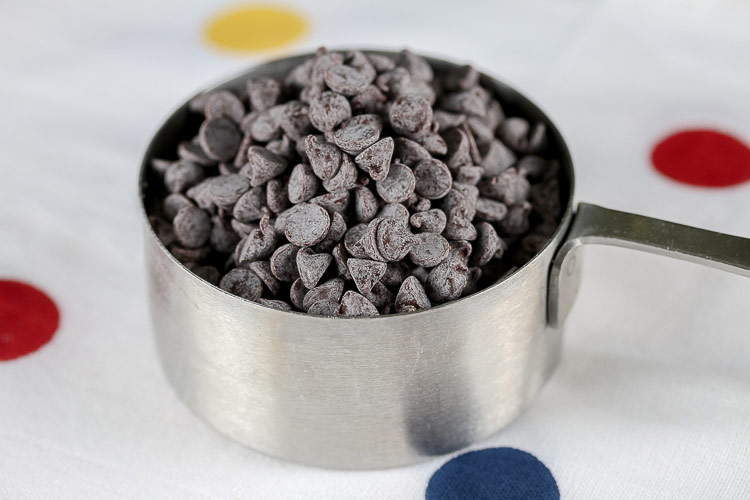 I used mini chocolate chips and toffee bits in my version. The smaller pieces make it easier to dip and eat and the combination of flavors reminds me of chocolate covered caramels.
I served this lovely sweet dip with a classic chocolate chip cookie made without the chips. I've always loved the plain dough and thought it would be fun to try them with this dip. It turned out to be a lovely combination. Any sturdy cookie will work, but I recommend simplicity without a lot of adornment, letting the dip take the starring role.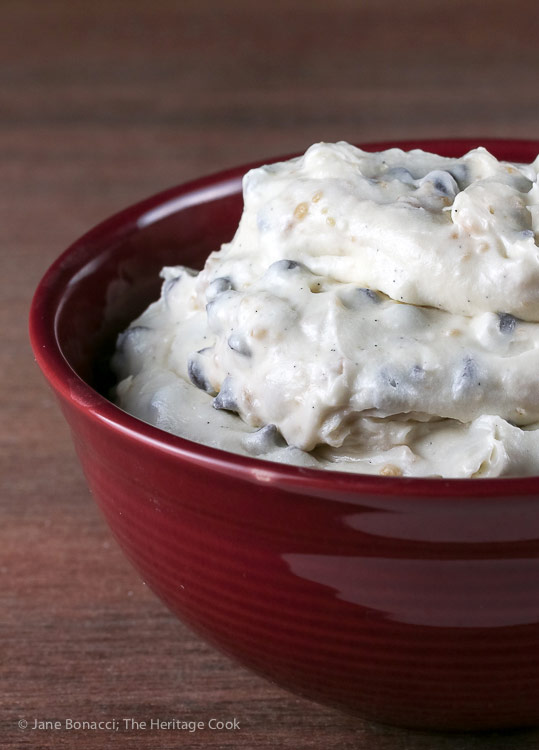 This dip is naturally gluten-free making it a good option for parties where you may be serving those with dietary restrictions. Just be sure to serve it with gluten-free cookies!
While I served this with cookies, it would be outstanding with fresh fruits. The perfect strawberry dipped into cheesecake filling? Yes please!
Enjoy this sweet Chocolate Chip Toffee Cheesecake Dip, a fun Chocolate Monday start to your week.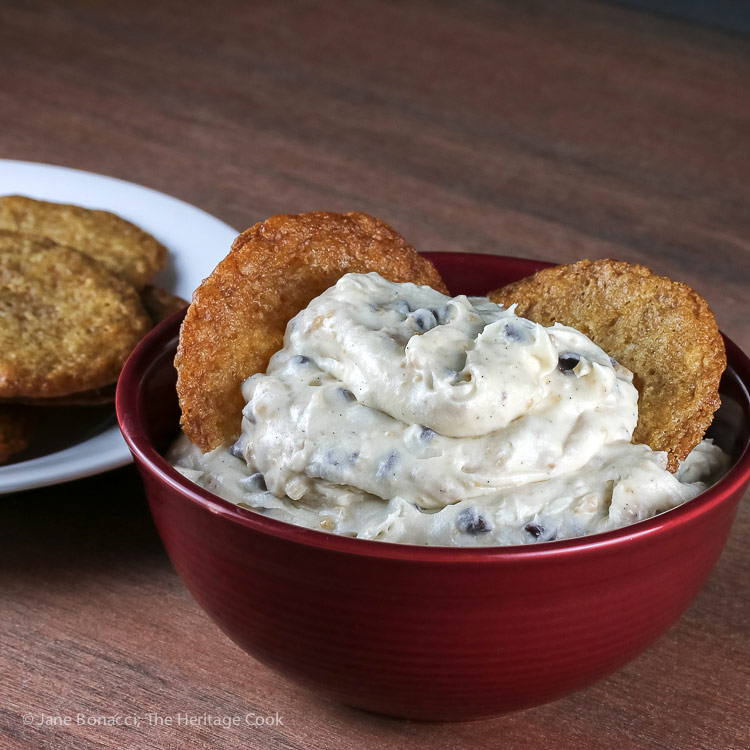 Gluten-Free Tips:
Be sure your ingredients are all gluten-free and you serve it with gluten-free cookies, either homemade or store-bought.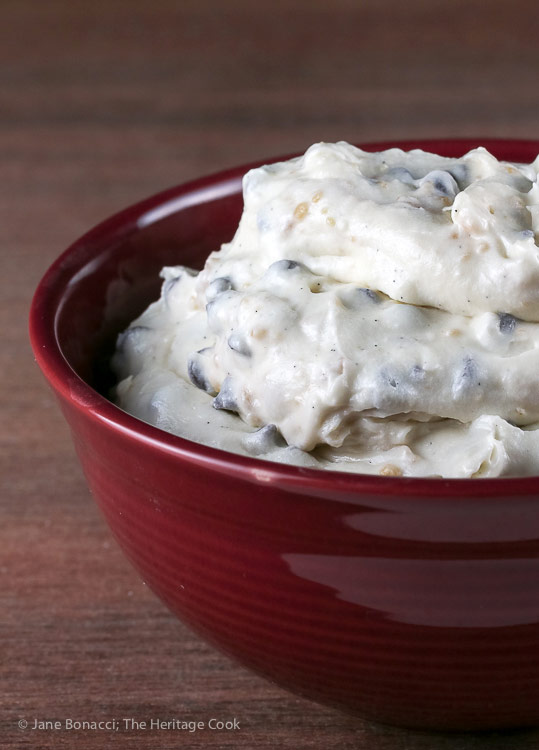 Chocolate Chip Toffee Cheesecake Cookie Dip (Gluten Free)
2018-02-26 05:26:11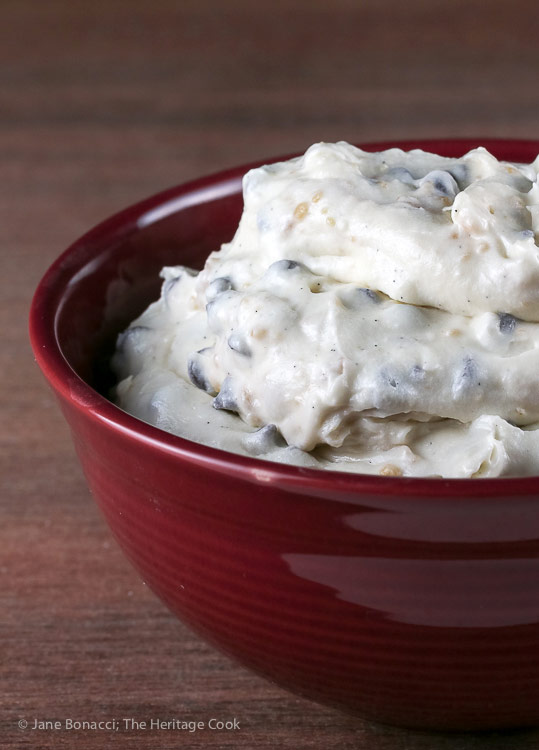 Ingredients
8 oz cream cheese, at room temperature
1/2 cup (1 stick, 8 tbsp) butter, at room temperature
1 cup powdered sugar
2 tbsp firmly packed brown sugar
2 tsp pure vanilla extract or vanilla paste
1/2 cup mini chocolate chips
1/2 cup toffee bits
Instructions
In the bowl of your stand mixer, combine the cream cheese, butter, powdered sugar, brown sugar, and vanilla. Beat until creamy and fluffy, about 2 minutes. If needed, add a little milk for a softer consistency. Beat in the chocolate chips and toffee bits.
Serve at room temperature with cookies or graham cracker pieces (gluten-free if needed).
Notes
Yield: about 1-1/2 cups
Adapted from Cindy of Skip to My Lou
The Heritage Cook ® https://theheritagecook.com/
Create a New Tradition Today!
Welcome! If you ever need any entertaining or cooking advice, need to alter a recipe for gluten-free, or want recipe suggestions, don't hesitate to ask. Unauthorized use, distribution, and/or duplication of proprietary material from The Heritage Cook without prior approval is prohibited. If you have any questions or would like permission, please contact me. (https://theheritagecook.com/about/contact/) The suggestions here are not intended as dietary advice or as a substitute for consulting a dietician, physician, or other medical professional. Please see the Disclaimers page (https://theheritagecook.com/about/disclaimers/) for additional details. Thanks for visiting The Heritage Cook!