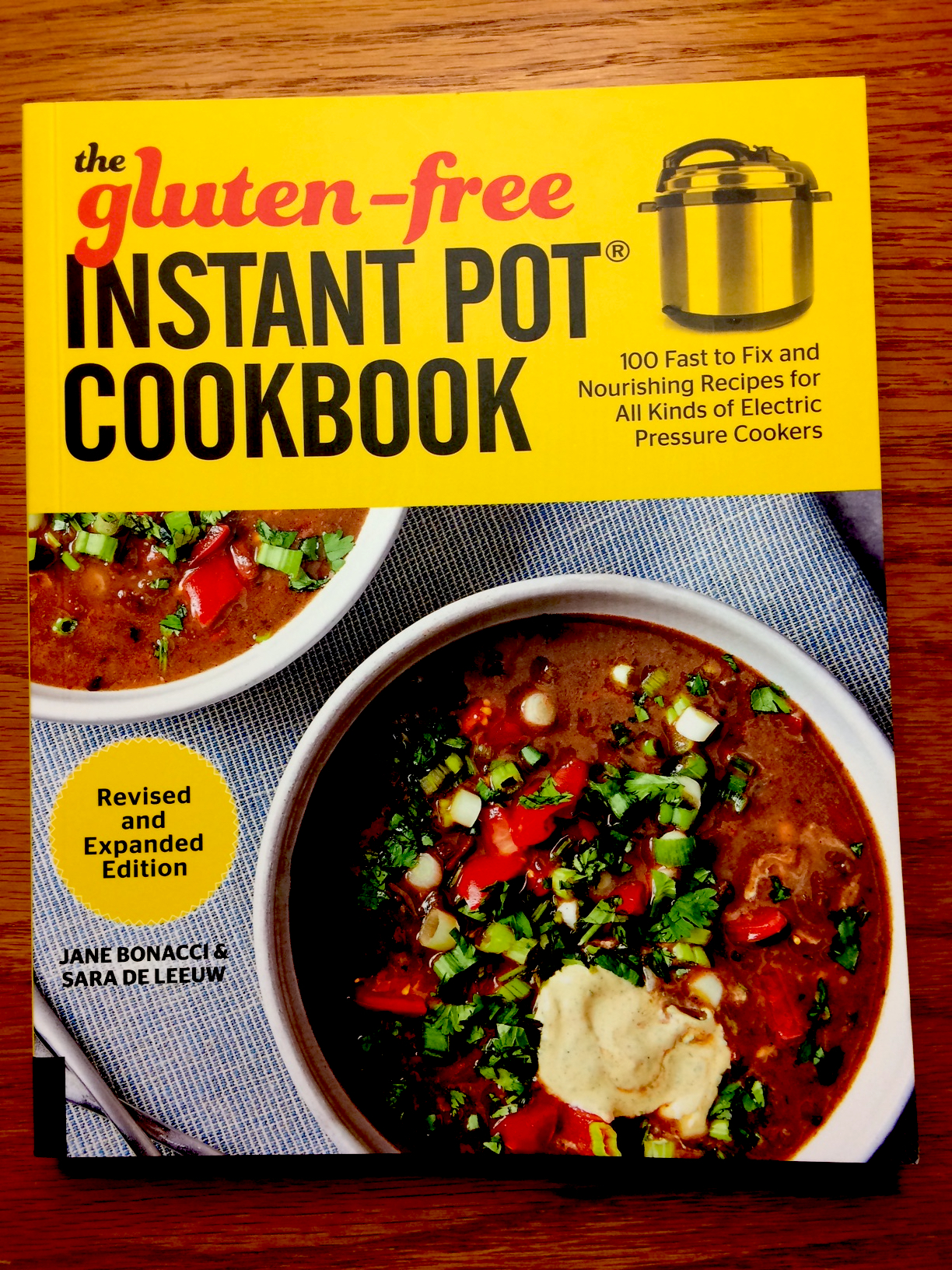 We recently launched our newest cookbook, The Gluten-Free Instant Pot Cookbook (revised and expanded edition) and some of our friends helped us kick it off it in style! I hope you enjoy this collection of fifteen of our favorite bloggers and how they interpreted recipes from the book!
Vegetarian Pad Thai from Liren of Kitchen Confidante
Creamy Vegan Wild Rice Soup from Natalie of The Devil Wears Parsley
Teriyaki Meatballs from Robin of What About the Food?
Quick and Easy Potato Salad from Bernadette of Rants of My Crazy Kitchen
Teriyaki Turkey Meatballs from Betty Ann of Asian in America
Creamy Vegan Wild Rice Soup from Laura of Mother Would Know
Japanese Beef Curry from Sharon of Nut Free Wok
Vegan Wild Rice Soup with Cashew Cream from Katrina of Baking and Boys
Greek Millet Salad from Lauren of Healthy-Delicious
Mocha Pudding with Whipped Cream from Emily of West of the Loop
Tacos al Pastor with Pineapple Salsa from Sue of It's OK to Eat the Cupcake
Japanese Beef Curry from Lori of Fake Food Free
Teriyaki Meatballs from Rachelle of Blinded by the Bite
Shrimp and Pasta in Lemon Cream Sauce from Traci of The Kitchen Girl
Spiced Peach Sonker from Jenni of Pastry Che
Thank you so much ladies for your support and creativity! The recipes from The Gluten-Free Instant Pot Cookbook have been shared with so many people thanks to your generosity.
Be sure to buy your own copy of the cookbook and we would be very appreciative if you leave an Amazon review – it really helps with sales!
Gluten-Free Tips:
If you are new to gluten-free, in addition to the front of the cookbook, you can find a lot of information by clicking on the "Gluten-Free" tab at the top of the page and you are welcome to contact me for more assistance.
Create a New Tradition Today!
Welcome! The suggestions here are not intended as dietary advice or as a substitute for consulting a dietician, physician, or other medical professional. Please see the Disclaimers/Privacy Policy page for additional details. Unauthorized use, distribution, and/or duplication of proprietary material from The Heritage Cook without prior approval is prohibited. If you have any questions or would like permission, please contact me. This page may contain affiliate links. Thanks for visiting The Heritage Cook!