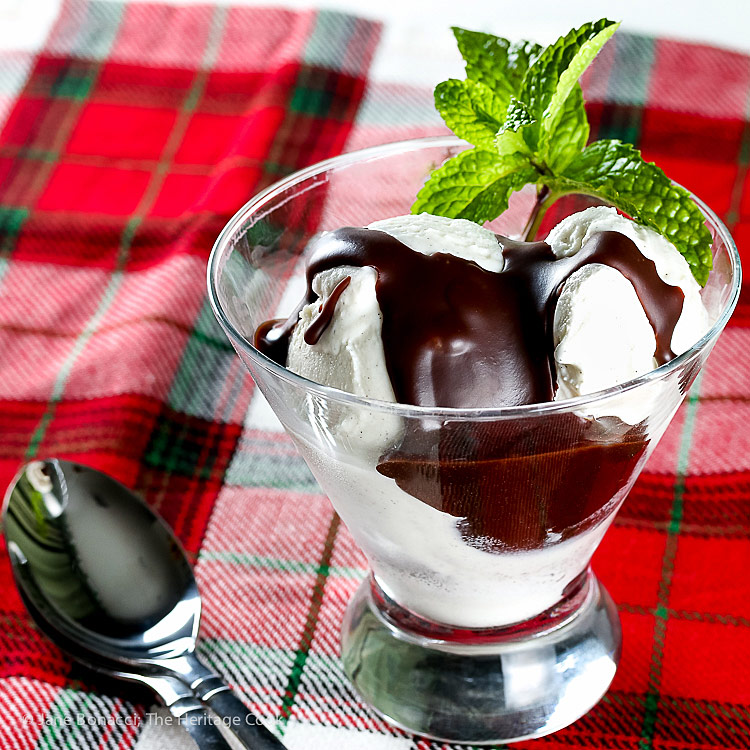 Today's World's Easiest Hot Fudge Sauce is life changing. No real cooking involved, just heating ingredients and then combining them. But boy oh boy is it ever delicious and super easy to make! While you can find some great store-bought hot fudge sauces, nothing is better than homemade!
When I was in high school, one of our favorite holiday events was Cable Car Caroling. A group of friends, often members of our choir, would jump on the Powell St cable car in San Francisco and sing Christmas carols all the way across the city to Ghirardelli Square.
We would hop off the cable car, head over to the Ghirardelli chocolate shop and stuff ourselves with enormous ice cream sundaes (oh to be young again) and then hop back on the cable car and sing our way back.
My favorite sundae at Ghirardelli was their Emperor Norton (named for a historical San Francisco personality). It was vanilla ice cream, bananas, hot fudge sauce, and miles of whipped cream on top. It was impossible to eat all of it, but boy did we try.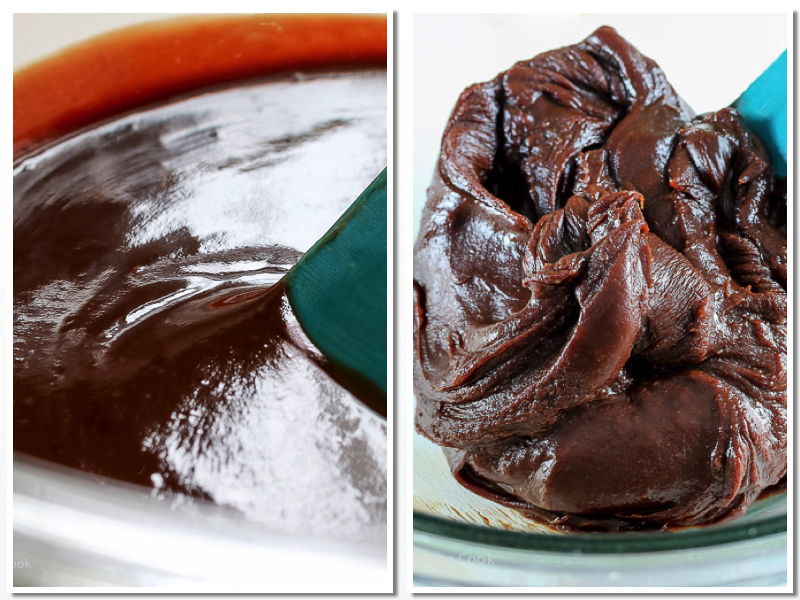 Today's sauce, based on a recipe from Dorie Greenspan's Baking Chez Moi cookbook, reminds me of those fun and carefree days – and the killer sundaes! Super simple to make and oh so much better than anything you can buy off a shelf in the grocery store! And don't limit yourself to just making this in the summer, it is great all year long!
This makes a wonderful hostess gift – I mean really, who doesn't love chocolate! Pour the sauce into heatproof jars such as little Mason jars with tight fitting lids. Cover the jars and store in the refrigerator. Don't forget to put the reheating directions on the label!
Now, if you will excuse me, I'm heading to the kitchen to grab some vanilla ice cream, a banana, more of this amazing World's Easiest Hot Fudge Sauce, and build myself my own version of an Emperor Norton sundae!
Happy Chocolate Monday everyone!
Key Ingredients for World's Easiest Hot Fudge Sauce:
Unsalted butter

Dark chocolate chips or chopped chocolate

Heavy cream

Light corn syrup

Granulated sugar

Fine sea salt or kosher salt
PRO Tip:
When melting chocolate and butter together, pull off the heat when there are still some small pieces of chocolate in the bowl. Stir and let the residual heat finish melting everything.
How to make World's Easiest Hot Fudge Sauce:
Melt butter and chocolate together over simmering water; stir until smooth and creamy

Bring cream, corn syrup, sugar, and salt to a boil and cook until fully melted

Slowly add the hot cream to the melted chocolate, whisking after each addition until smooth before adding more cream.

Cool 10 minutes then pour it over ice cream and enjoy
Kitchen Tools I Use to Make This Recipe (affiliate links):
Gluten-Free Tips:
This recipe is naturally gluten-free!
Yield: about 1-3/4 cups
World's Easiest Hot Fudge Sauce (Gluten Free)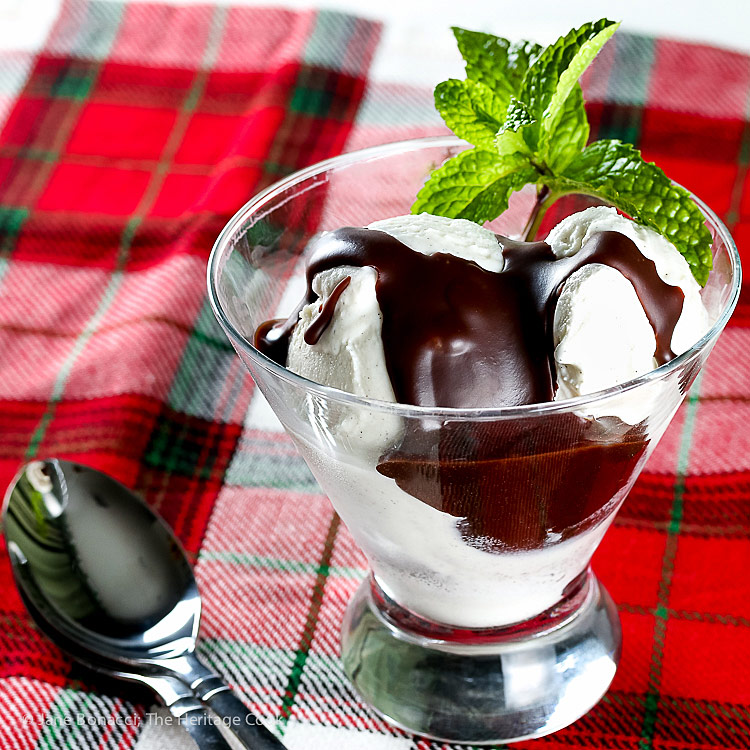 The World's Easiest Hot Fudge Sauce is one of the best treats, simple to make and oh so delicious! It also makes a lovely hostess gift for the next time you are visiting friends.
Ingredients
1/2 stick (4 tbsp; 57g) unsalted butter, cut into small pieces
6 oz (170g) semisweet or dark chocolate chips or finely chopped chocolate
3/4 cup (180 ml) heavy cream
3 tbsp light corn syrup
2 tbsp granulated sugar
1/4 tsp fine sea salt or kosher salt
Instructions
Place 1 to 2-inches water in the bottom of a medium saucepan. Bring to a low simmer which is steaming with small bubbles around the edges (lower than a boil!).
In a heatproof bowl that fits snuggly in the pan without touching the water, place the butter pieces and top with the chocolate. Place the bowl over the water and heat until the butter and chocolate are melting, stirring a few times. Remove from the heat and stir until the chocolate is fully melted, the butter is incorporated, and the mixture is smooth and creamy.
In a second heavy-bottomed pan, this time a small one, combine the cream, corn syrup, sugar, and salt. Bring to a boil stirring to be sure the sugar is fully melted. Boil for 1 minute and remove from the heat.
Pour about 1/4 cup of the hot cream into the chocolate sauce. Starting in the center of the bowl, slowly whisk in increasingly larger concentric circles until the mixture is smooth again. Add another 1/4 cup of the cream and whisk again. When the sauce is smooth, add the remaining cream, scraping the sides with a spatula to get every drop, and whisk until the sauce is shiny and smooth.
Cool the sauce about 10 minutes before using. The sauce will continue to thicken as it cools. Store in a jar with a tight-fitting lid and keep in the refrigerator for up to 3 weeks - if it lasts that long! Rewarm gently in a microwave or over low heat until pourable.
This is delicious over ice cream, brownies, chocolate cake, pound cake, or even as a dip for cookies!
Nutrition Information:
Yield:
8
Serving Size:
1
Amount Per Serving:
Calories:

228
Total Fat:

12g
Saturated Fat:

7g
Trans Fat:

0g
Unsaturated Fat:

4g
Cholesterol:

8mg
Sodium:

165mg
Carbohydrates:

29g
Fiber:

2g
Sugar:

25g
Protein:

2g
If you love this recipe, be sure to follow me on social media so you never miss a post:
| Facebook | Pinterest | Instagram | Twitter |
Create a New Tradition Today!
This post was first shared in Jan 2018. The article was updated in 2020.
Welcome! The suggestions here are not intended as dietary advice or as a substitute for consulting a dietician, physician, or other medical professional. Please see the Disclaimers/Privacy Policy page for additional details. Unauthorized use, distribution, and/or duplication of proprietary material from The Heritage Cook without prior approval is prohibited. If you have any questions or would like permission, please contact me. We participate in the Amazon Services LLC Associates Program, an affiliate advertising program designed to provide a means for sites to earn advertising fees by advertising and linking to amazon.com. This page may contain affiliate links.