As we head into the full swing of the holiday season, I thought it would be fun to offer a cocktail for this Chocolate Monday. Did you know there is chocolate vodka? When you combine it with Godiva's chocolate liqueur it makes the base for delicious and festive chocolate martinis. All you need are some beautiful glasses and your guests will party till the wee hours of the morning!
The martini has come a long way from the 1950's when it was the mainstay of many business lunches. Usually made with gin and vermouth, today there are as many varieties as you can imagine. Some flavors include apple, pomegranate, pumpkin, espresso, raspberry, and lemon.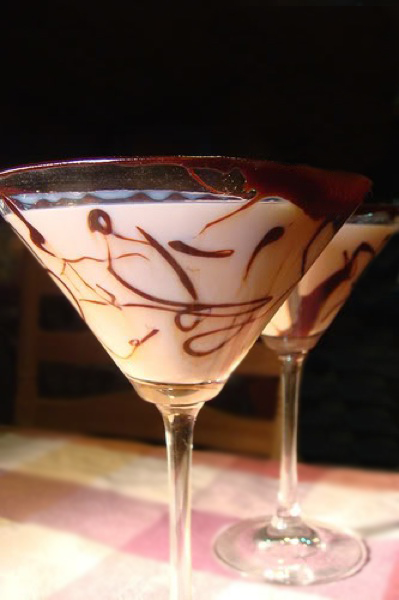 If you have children or designated drivers in your crowd, you can make a non-alcoholic drink that is just as fun. Combine club soda with a little chocolate syrup and milk. Shake it all together and serve over ice. It's full of chocolate flavor without being too sweet.
You can find the Godiva chocolate liqueur and chocolate vodka at most liquor stores or you can order it online from Beverages and More or from Godiva directly. The recipe calls for their Dark Chocolate liqueur – the original flavor, but Godiva makes 5 different types and any of them would be great in this drink. You can make it with white chocolate, mocha, milk chocolate or caramel milk chocolate liqueurs.
I hope you all have a wonderful holiday season!
Jane's Tips and Hints:
When you are hosting a party, having a signature drink is fun. Choose something that represents the season or holiday, the theme of your party, or maybe your favorite fruit. You can make them ahead and have them ready to pour as your guests arrive.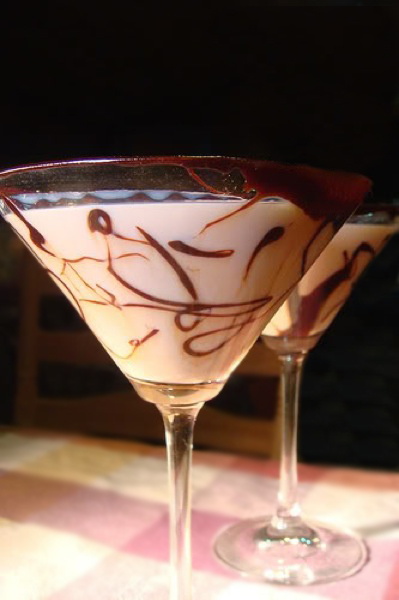 Godiva Chocolate Martini
2015-07-21 19:19:35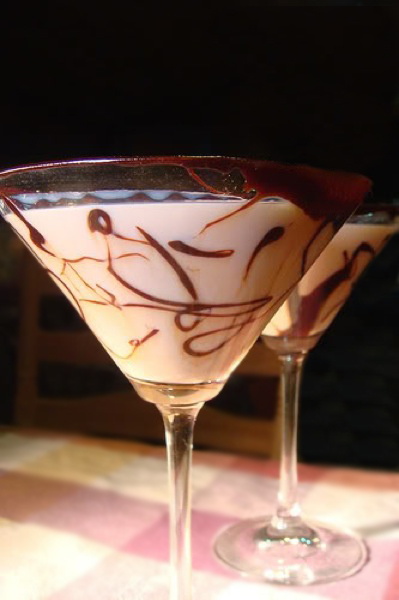 Ingredients
2 well chilled martini glasses
Chocolate syrup, optional
2 oz Godiva Dark Chocolate liqueur
2 oz Creme de Cacao liqueur
2 oz Chocolate vodka, kept in freezer
1 oz Brandy, optional
1 oz Half-and-Half or heavy cream
1 tbsp shaved white chocolate, optional
Cocoa powder, optional
Soft chocolate cookies, bon bons, or chocolate candies, optional
Instructions
Chill martini glasses in freezer for a few minutes or refrigerator for a few hours. If you want, drizzle chocolate syrup in a spiral in the inside of cold glasses to make a pretty design. Return to refrigerator until ready to serve. You can also coat the rim of the glasses with Demerara sugar or cocoa powder.
Combine the Chocolate liqueur, Creme de Cacao, and Chocolate vodka in a cocktail shaker half full of cracked ice. Add brandy if desired. Shake for one full minute to thoroughly blend.
Add the half-and-half to the shaker and gently swirl in a circular motion. Strain into martini glasses. Garnish with white chocolate and sprinkle with cocoa if desired. You can crumble chocolate cookies over the surface, float a bon bon, or perch some candies on the side of the glasses. Serve immediately.
Adapted from martiniart.com
Adapted from martiniart.com
The Heritage Cook ® https://theheritagecook.com/
Unauthorized use and/or duplication of proprietary material without prior approval is prohibited. I can be contacted via email: heritagecook (at) comcast (dot) net. Feel free to quote me, just give credit where credit is due, link to the recipe, and please send people to my website,
www.theheritagecook.com.
Thank You!