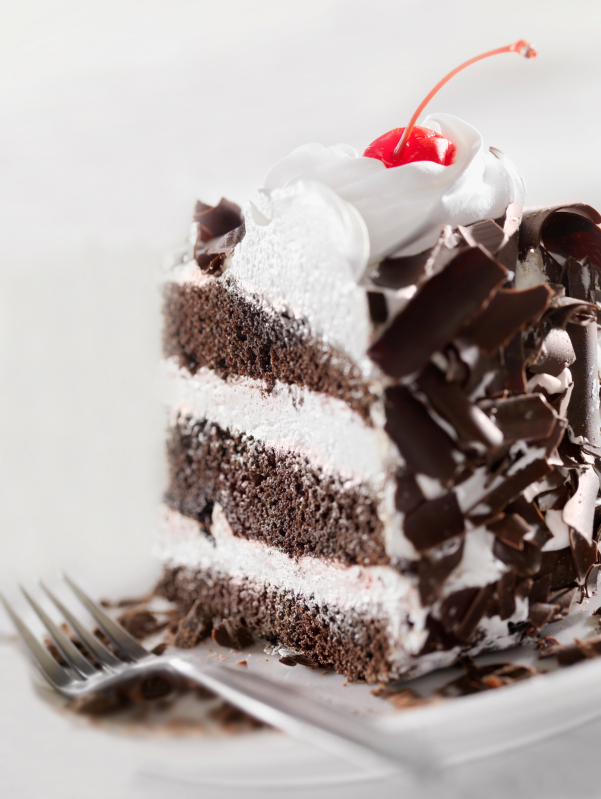 In about three weeks I am heading to Texas for the annual IACP culinary conference (International Association of Culinary Professionals). This will be my second time and I can't wait to see friends, taste amazing BBQ, learn from experts, and otherwise get totally immersed in the food industry. As a bonus, my favorite cousin is meeting me in Austin for a couple of day ahead of the conference. I haven't seen her in over five years because we live 2000 miles apart, but we are able to stay close thanks to email, Facebook, and the occasional phone call. She is an amazing woman, funny, strong, compassionate, and incredibly kind. I am so thankful that we are family ~ I would choose her even if we weren't!
Thinking of her brings back memories of my childhood trips to visit our family in Indiana. We always traveled during the summer vacation from school when the weather was hot and steamy. I learned to love the balmy evenings when we chased fireflies and watched thunderstorms light up the night skies. The Midwest is very different from where I grew up – and I relish the differences. The pace of life is slower, the people nicer, and there is incredible value placed on family heritage. I love that I am called ma'am and that young men rush to open doors for me. Trust is built on relationships in a small town. The last time I was there I ran short on a prescription. I went to the local drugstore, explained who my cousin was, and they took care of me without any hassle. You are welcomed like a long lost friend when you have family who live there.
My parents grew up in the little town of Shelbyville, in southern Indiana. In the 1920's and 30's it was a typical small town where everyone knew everyone else and there were few secrets. This was before the national telephone service we know today, and the town operator connected all the calls through a central switchboard. My father went to the Naval Academy in Annapolis and was calling home to speak to my mother (they were engaged at the time). He asked the long distance operator in Maryland to connect them. When she did, the local Shelbyville operator explained that my mom had just left for her best friend's and she would put the call through to Natalie's home. The long distance operator was flabbergasted that anyone knew that much about the comings and goings, but my father explained that the operator there knew where everyone was going and didn't want him to have to pay for a missed call. I always laugh when I think of this story.
There is an honesty and friendliness unique to Midwesterners that I am naturally drawn to. I am often called "down to earth" and this is because of my upbringing. I was taught that no one was better than me, and I was no better than anyone else. Equality in everything was a strong message in my life. When you sit down to dinner, stories are told around the dinner table just like we did in our family and I always have tears running down my face from laughing so hard. The last time I visited with my aunt and uncle I discovered that my great-grandfather was a notorious moonshiner. His house was built on the creek where he had an ample supply of fresh water. There was a trick wall in his house that hid the still when the revenuers came to call. No wonder I grew up to be a spunky gal who sees the humor in nearly every situation.
In honor of my Indiana roots, today's recipe is for Hoosier Cake, a sweet chocolate cake common in the Midwest. The term Hoosier, though initially considered a negative term of sorts, has become a friendly label embraced by the wonderful people of Indiana. This is a relatively light chocolate cake enhanced with coffee which intensifies the chocolate flavor. Sweeter than a lot of the cakes I share here on The Heritage Cook, it will definitely appeal to the sugar addicts in your lives. It is traditionally paired with a "Gravy" Icing which gets its name from the technique of cooking milk and flour together before whipping it into a frosting. Beating the frosting for a long time makes it extremely light and billowy. I like the combination of a chocolate cake with vanilla frosting because I think it makes them both stand out more. Sometimes when you have a rich chocolate cake with intense chocolate frosting, it can be a bit overwhelming. I think this cake is perfectly balanced. You can make a chocolate buttermilk frosting if you prefer.
You can divide this cake into three thinner layers or turn it into cupcakes. The frosting is easy to work with and would be a good one to let new bakers or children practice their frosting skills with. It stays soft and pliable a long time, allowing them time to go slowly and correct any mistakes they make. You can leave the frosting white or tint it with gel food coloring. The cake can be left plain, sprinkled with chocolate shavings or chocolate jimmies, drizzled with caramel sauce, or even topped with crumbled Oreo cookies if you want.
The recipe comes from one of my most cherished cookbooks, Lost Recipes by Marion Cunningham. If you don't know Marion's name, you might recognize the Fanny Farmer Cookbook … Marion rewrote the original book, updating the terms, techniques, and ingredients for today's environment, and adding 325 recipes of her own. She is a hero of mine. She started out as an ordinary home cook just like everyone else in the country, and then with a stroke of good luck, she met James Beard. They instantly connected, sharing their passion for food and cooking. She worked with him for 11 years, assisting him as he taught cooking classes across the country. He was the one who recommended her to the publishers of the Fanny Farmer Cookbook, suggesting she would be the perfect person to edit it.
Marion is an award-winning author, acclaimed columnist for the San Francisco Chronicle, and her television series "Cunningham & Company" aired over 70 episodes on the Food Network. In 1993 Marion received the Grand Dame award from Les Dames d'Escoffier "in recognition and appreciation of her extraordinary achievement and contribution to the culinary arts." In 1994 she was named Scholar-in-Residence by the International Association of Culinary Professionals (IACP). The author and editor of many cookbooks, such as The Fanny Farmer Baking Book, The Breakfast Book, The Supper Book, Cooking with Children, Good Eating, Learning to Cook with Marion Cunningham, and today's sample from Lost Recipes, Marion is truly one of a kind.
In 1989 she and Amy Pressman started the Baker's Dozen in San Francisco, which I am proud to say I am a member of. It is a group of professional bakers, authors, and baking enthusiasts that gather to discuss and solve some of the mysteries of baking. One of their first meetings is legendary. Marion sent everyone a recipe for Angel Food cake and asked members to bake one and bring it to the next meeting. There was a long table laden with these cakes, and not one of them looked like the next one. Some were overly dark, others were light, some were tall, and some were short. The conversation that day was incredible as everyone compared what they had done, uncovering challenges in the way the recipe was interpreted, how ingredients from different manufacturers can make a huge difference, and that techniques vary wildly depending on your training. It proved the point that by sharing our experiences we can all become better bakers. There are now three chapters of the Baker's Dozen, in California, New York and Utah.
It was at a Baker's Dozen meeting where I met Marion and had a chance to speak to her. I had an idea for a cookbook that I wanted to write and she couldn't have been more supportive, lovely, and gracious. She signed her cookbook and included her home phone number telling me to call her whenever I wanted any advice or help. That day was the beginning of what is now The Heritage Cook and hopefully one day a Heritage Cook Cookbook!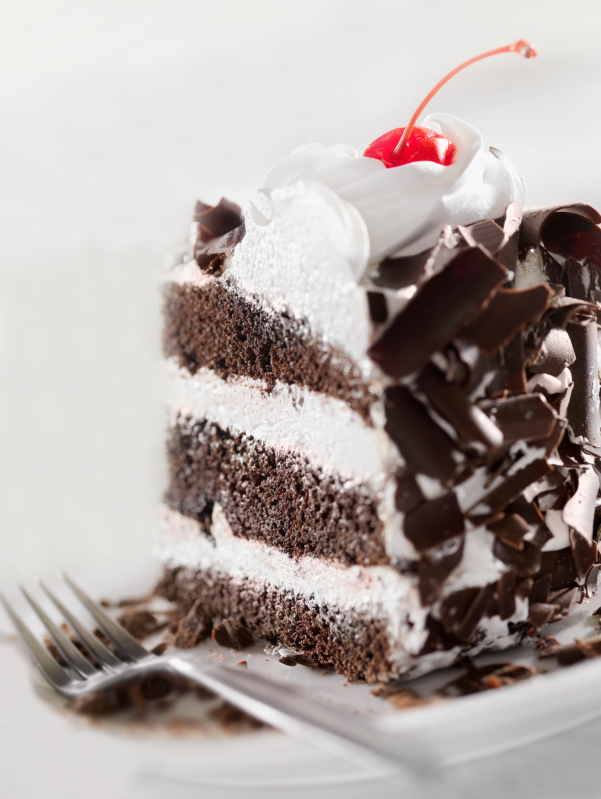 Hoosier Chocolate Cake with White "Gravy" Icing
2015-07-17 15:17:49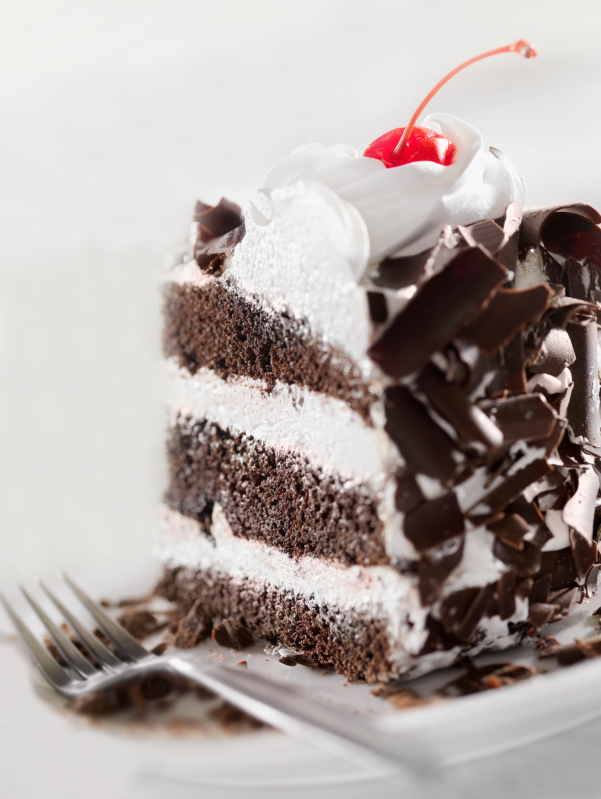 Unauthorized use, distribution, and/or duplication of proprietary material without prior approval is prohibited. If you have any questions or would like permission, I can be contacted via email at: heritagecook (at) comcast (dot) net. Feel free to quote me, just give credit where credit is due, link to the recipe, and please send people to my website,
www.theheritagecook.com.
Thank You!