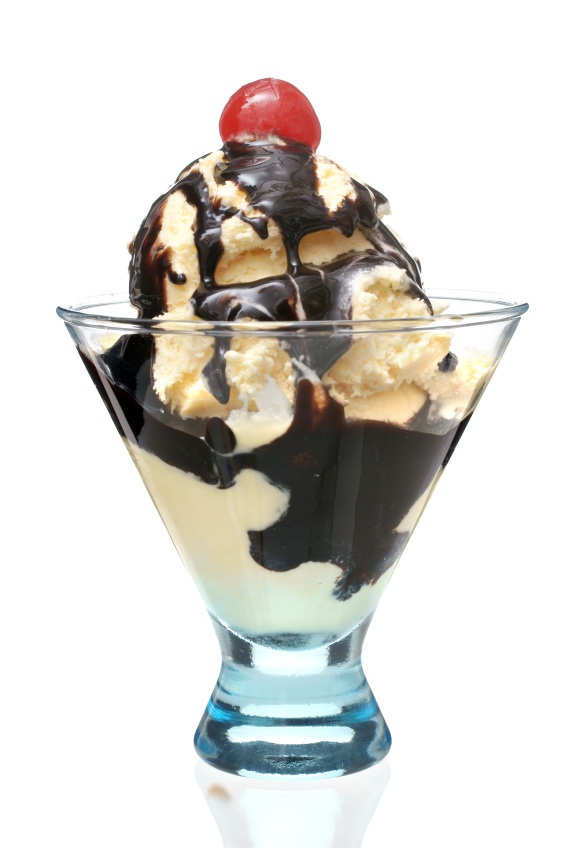 Many people have heard of Ghirardelli Chocolate but few realize that there was a chocolate factory in San Francisco run by the Ghirardelli family for over a century. The old factory transferred the chocolate-making business to another location, but the building that housed it remains today, now known as Ghirardelli Square. Full of stores and boutiques, little remains to remind us of its heritage, but there is one shop that holds true to its beginnings, the Ghirardelli Chocolate Ice Cream and Chocolate Shop!
Always a treat when we were children, The Chocolate Shop is a little like walking into Willy Wonka's magical factory. Candy bars and treats are everywhere you look, with brightly colored wrappings to tantalize you. But for most people it is the jaw-dropping ice cream sundaes that take your breath away. Towering above the rims of their containers, they dare you to try to consume them. I seldom could do them justice, but I always tried my best to conquer my sundae!
My favorite sundae is called "The Emperor Norton" named after a colorful character in San Francisco's past. It is piles of vanilla ice cream with sliced bananas, drenched with hot fudge sauce and topped with pillows of whipped cream. A sprinkle of chopped nuts and a cherry finish it off. It's like a banana split for purists – those who want the flavors of vanilla and chocolate to shine!
Right at the end of the Powell Street Cable Car line, it is the perfect destination for holiday shoppers. Every December, friends of mine and I would drive over to The City (yes, on the West Coast San Francisco is known as The City), hop on a cable car and sing Christmas carols all the way from one side of San Francisco to the other. This is Cable Car Caroling! Happy and hungry, we would pile into the Chocolate Factory and eat our way through copious amounts of ice cream, whipped cream, and nuts before climbing aboard another cable car to ride back across the hills. It is one of my most cherished memories and uniquely San Franciscan.
Growing up in the San Francisco Bay Area was an exceptional opportunity for many reasons. Obviously being close to one of the world's greatest cities was monumental, but the area itself is a unique blending of many cultures. I grew up trying different types of foods, meeting people who didn't look like me and spoke other languages, and understanding that everyone, no matter how odd they seemed to me, were part of our country. San Francisco is a true melting pot of cultures. We grew up in an environment of tolerance and acceptance. I wish everyone could have these influences in their childhoods. I think the world would be a more peaceful place if we all learned at an early age to embrace the differences of others and ate more Hot Fudge Sundaes!
Jane's Tips and Hints:
After infusing the flavor of vanilla, do not throw the vanilla bean pod away. Rinse it with cold water and pat dry on a paper towel. Leave to dry overnight. Then you can store the pod in your jar of sugar to give it a lovely vanilla essence. For a stronger flavor, place the bean with a couple cups of sugar in a food processor and grind it into the sugar. Store this in an airtight container to use in recipes calling for both sugar and vanilla or just for a treat in your coffee!
Kitchen Skill: Infusing Flavors
Why: To extract flavor from an added ingredient to liquids
How: Infusing is done with hot liquids, the heat aids in the transfer of flavors. In this case, bringing your cream and milk to just below a simmer (scalding) and adding the vanilla bean. The longer you leave the bean in the mixture, the stronger the flavor.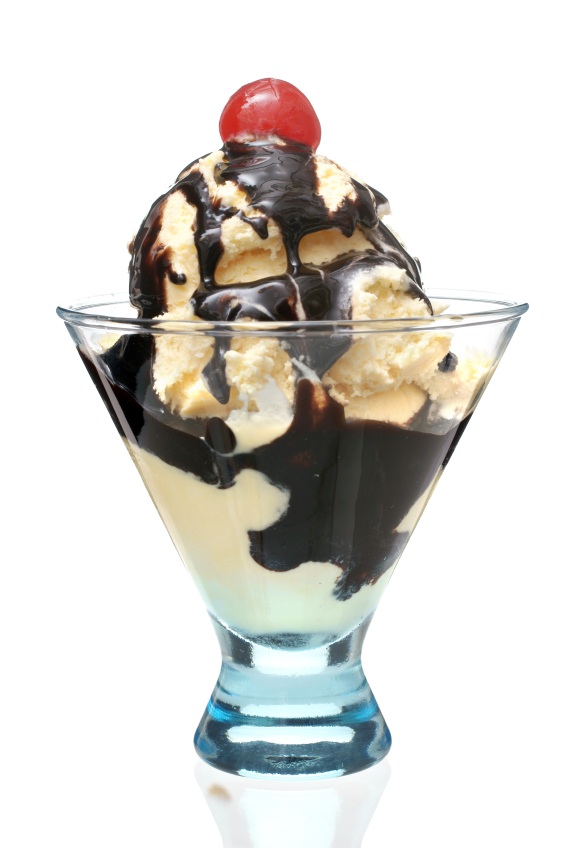 Hot Fudge Sauce from the CIA
2015-07-24 15:20:17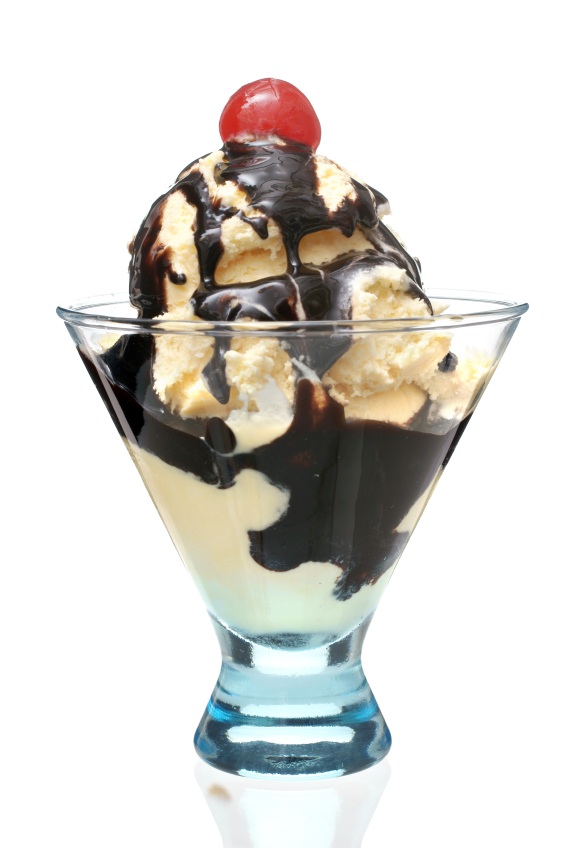 The classic hot fudge sundae brings together vanilla ice cream and a dense, chocolate sauce. Whipped cream falls halfway between the temperature extremes of the hot fudge and frozen ice cream and adds lightness. Don't forget the cherry on top for color!
Ingredients
6 oz unsweetened chocolate, melted
1/2 cup cocoa powder
2/3 cup water
1 cup sugar
1/2 cup light corn syrup or Lyle's Golden Cane Syrup (for those allergic to corn products or avoiding HFCS)
8 tbsp (1 stick) unsalted butter
1/4 tsp salt
2 tsp vanilla extract
Instructions
Combine the melted chocolate, cocoa powder, and water in a saucepan over low heat and stir gently until fully combined, about 2 minutes. Add the sugar, corn syrup, butter, and salt to the mixture and simmer over medium heat, stirring constantly, until thick and very smooth, 5 minutes.
Remove the pan from the heat and add the vanilla extract. Use the sauce at once, or stir it occasionally as it cools to room temperature.
To store the fudge sauce, transfer it to a clean bowl or jar, cover tightly, and refrigerate for up to 2 weeks. Reheat the sauce over low heat or in the microwave before serving.
Notes
Yield: about 2 cups
David Lebovitz has written an excellent article on corn syrup and its uses. For those trying to avoid High Fructose Corn Syrup or corn products, it is well worth reading.
Adapted from Baking at Home with the Culinary Institute of America
The Heritage Cook ® https://theheritagecook.com/
Vanilla Ice Cream
2015-07-24 15:22:00