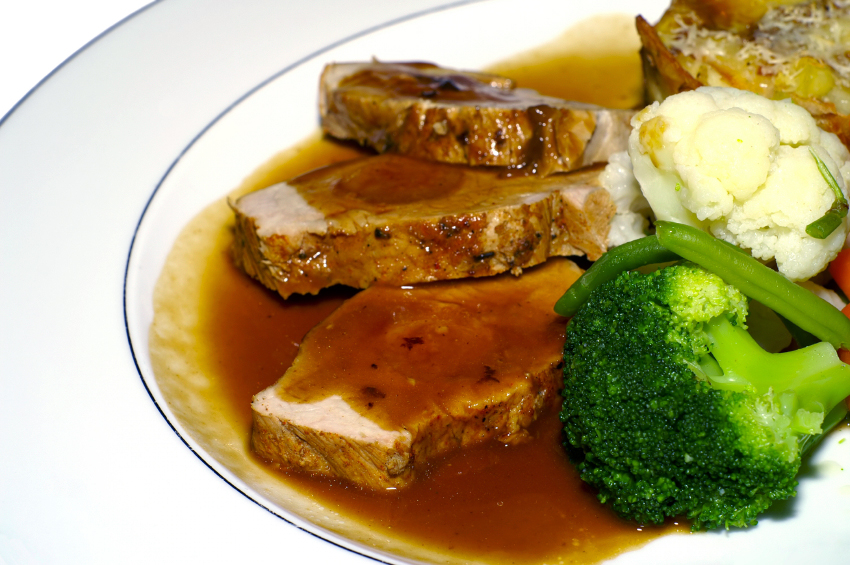 Welcome to our very first Wine-sday (so much catchier than hump day, LOL). Today the Heritage Cook is expanding its horizons and adding wine and food pairings to the mix. I believe that wine is a natural extension of the food experience. I grew up within a stones throw of the Napa Valley and that proximity has had a profound influence on my life. As a child I would watch as my parents and their friends would enjoy wine with their dinner. I knew how to set a table and which wine glasses worked for each wine long before I learned to enjoy the taste myself. Early on I appreciated the challenges faced by those growing and blending the grapes for wine. I never took good wine for granted.
How does wine get its flavor? That is a complex question with many different answers, but I really like the explanation from the Electronic Gourmet Guide. They state, "Wine is the fermented juice of grapes … Wine gets its flavor from three different places: the grape itself, the climate where the grapes are grown and the winemaking process. If this were not true, it wouldn't matter if you were drinking a Beaujolais Nouveau, a Barolo from the Piedmonte or a California Cabernet: they would all taste the same. We know they don't, so there must be reasons why." For some information on Global Gourmet, click here.
I recognize that I am very far from a wine expert. I know what I like and follow my own path in tasting. But in order to give you a unique perspective, I have invited an expert to join us who will share her love of wine and how perfectly it can go with food.
I would like to introduce you to Cate Cooper, the founder of WineChic Events, a resource center for hiring local Sonoma county industry professionals. They provide event and business planning, catering, and can assist you with social media management. Located in Healdsburg, in Sonoma County, Cate is uniquely positioned to have the inside track on what is happening in the Napa/Sonoma wine region. I know you will enjoy her as much as I do!
Welcome Cate!
This is my first food and wine-pairing article as the WineChic joins The Heritage Cook in the wine education process. In the past, when you think of food and wine pairing, there was not the discerning palate of today to consider. There are so many choices, so many blends and varietals that are constantly changing instead of being the same consistent product year after year.
Wine pairing really begins with understanding what your palate is and understanding that it is crucial to wine tasting and not just a factor of wine snobbery. A palate is the taste you have as the flavors and aromas blend into one delicious explosion in your mouth. If you ask me it is the infusion of the herbs, spices, fruits and tannins combining with the alcohol. Is the answer more complex? Perhaps, but it's better to take it one step at a time as you learn the intricacies of wine tasting and food pairing.
A wine's flavor starts with the nose (aroma) as you swirl the "yummy in your glass" wine to release its bouquet. Why should you let a wine breathe before consumption? The very essence of its being … essence is what makes it rock or fall flat without leaving the gate. Wine and food pairing is combining all that multi-layered goodness into one PERFECT bite that helps you savor the flavor. The food doesn't overpower the wine but rather the wine is a compliment to the food. And isn't that little bit of perfection what we live for most days?
The old rules don't apply as we seek out the California wines to pair with a variety of recipes. It's all in your discerning taste and what you like. It is all about YOU! As for myself, I like my wines fruit forward (a little sweet), jammy even. Some others, like a mixologist I know, say a good wine has to have an alcohol content of 16%. It is probably wise to land somewhere in the middle, around mellow enticement. A wine that has just the right combination ignites our foods on fire with flavor. I love the excitement of finding just the right combination. The menus and wines are chosen with careful reflection. When all is said and done, I hope my choices will be revisited again and again in much the same way that your holidays are laced with tradition.
This time of the year comfort foods come to the forefront on menus. Utilizing a slow cooker and roasting are favorite ways of making everything work together and bringing out the best flavors of your ingredients. We have all heard that fat adds flavor and so does wine. I hope you will enhance your recipes with a splash or cup of wine in place of some or all of the water as you see fit. Today's recipe is a pork loin with caraway sauce that for the boost of wine. Add some roasted seasonal vegetables, smashed yams, a salad to start and a couple of wine selections and you have an event waiting to happen.
In my pairings, I will highlight local (Northern California) vintners, all well known to me, and share products near and dear to my California heart. I will feature local produce and show you the back roads of our wine areas that are full of nooks and crannies to explore. Combining some of my Culinary Arts training with my belief in "less being more" and there you have it … good foods, great wines and the WineChic way of doing it right!
Today Cate and I are showcasing a beautiful 2005 Tempranillo from Coral Mustang Wines. Penelope Gaad Coster is the winemaker and co-owner with her husband Frank. She blends grapes from select vineyards in Paso Robles to make her award-winning wines. Penelope says, "At Coral Mustang we are a small ultra-premium wine producer with over twenty years experience in winemaking. Our practices are hands-on from vineyard to package, ensuring that every bottle has received our personal attention. I believe the best wines exhibit the characteristics of the grape. Having balanced vineyards and a blending of winemaking techniques help to achieve that goal. Frank assists the growers and me to oversee the vineyards to achieve the best that the grapes can bring to the wines."
Tempranillo grapes are the foundation for some of Spain and Portugal's most highly touted wines. They are grown primarily in Rioja and Ribera del Duero. These grapes are rising in popularity in California, Oregon and Australia. The characteristics include: low acid, thick-skinned, red cherry, red plum, leather, nutmeg, allspice, coffee and Coca-Cola. Tempranillo grapes produce a dry, deep red wine with moderate acid and alcohol. It is often blended with Cabernet Sauvignon, Grenache and Merlot.
You can sample Coral Mustang wines at In Vino Veritas tasting room in Healdsburg, located at 118 North Street. To hear Penelope speak about the process of making sparkling wines, click here. For more information on the winery and their wines, click here.
Go grab a bottle of Coral Mustang Tempranillo, pour yourself a glass and enjoy this beautiful food and wine pairing. Cin Cin and Salute!
Roast Pork Loin with Caraway Sauce
2015-07-10 12:51:05
Ingredients
2 lb boneless, trimmed pork tenderloin
Salt and freshly ground black pepper
6 tbsp caraway seeds, divided
1/2 cup coarsely chopped onions
1/2 cup coarsely chopped celery
1/2 cup coarsely chopped carrots
2 tbsp olive oil, divided
1/4 cup all-purpose flour
1/4 cup butter
3 cups brown stock
1 cup dry red wine such as the 2005 Tempranillo from Coral Mustang Wines
Instructions
Preheat oven to 325°F. Place a roasting pan in the oven to preheat.
Prepare the Pork: Season pork loin with salt, pepper and press half the caraway seeds onto the surface.
Remove the hot roasting pan from the oven and drizzle the bottom with 1 tbsp olive oil. Place pork in pan, fat side down, and surround it with the vegetables. Lightly season vegetables with salt and pepper. Return the pan to the oven and roast for 20 minutes.
Meanwhile, make the Roux: In a nonstick sauté pan, melt the butter over medium heat. Whisk in the flour, making sure there are no lumps. Cook the roux for about 5 minutes or until you can no longer smell the raw flour and the aroma becomes slightly nutty. This roux will thicken the pan sauce when the pork is done.
Remove pork from oven, turn fat side up, stir the vegetables, return the pan to the oven and roast another 20 minutes or until pork reaches an internal temperature of 160°F to 170°F on an instant read thermometer. Transfer to an ovenproof platter, tent with aluminum foil and keep warm in a low oven while you finish the pan sauce Slice the pork just before serving.
Make the Sauce: In a skillet, toast the remaining caraway seeds in 1 tbsp of oil, over medium heat, until lightly browned. Remove from heat and set aside.
Deglaze the roasting pan with the stock and wine, scraping up all the yummy drippings in the bottom of the pan. Simmer for about 20 minutes or until it is reduced by half. Whisk in the toasted caraway seeds and the roux, and cook over medium heat until it reaches your desired thickness. Strain out the solids, re-season as necessary and serve over the sliced pork.
Notes
Yield: about 4 servings
The Heritage Cook ® https://theheritagecook.com/
Unauthorized use, distribution, and/or duplication of proprietary material without prior approval is prohibited. If you have any questions or would like permission, I can be contacted via email at: heritagecook (at) comcast (dot) net. Feel free to quote me, just give credit where credit is due, link to the recipe, and please send people to my website,
www.theheritagecook.com.
Thank You!