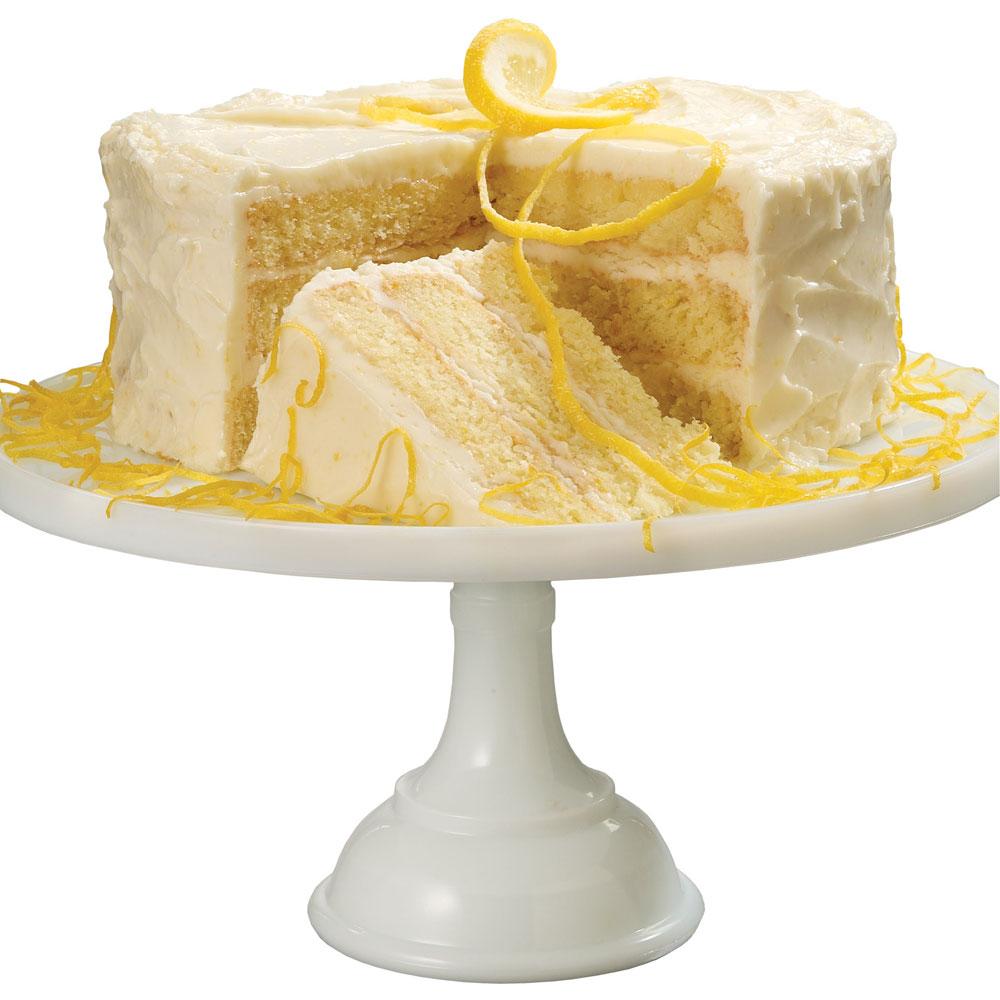 Every time I step into the kitchen to bake, I thank my grandmother for teaching me when I was a little girl not to be afraid of baking. I remember Mimi holding my tiny hand in her large, rough one, showing me how to measure ingredients correctly. Because of her tutelage I grew up fearless in the kitchen. There is nothing I won't try. I may fail miserably and have to make challenging recipes again and again before getting them right, but I always know that I have the skills to be successful. And the beautiful thing is that everyone, even you can be just as fearless and successful. All it takes is a little discipline and focus.
When someone tells me that they cannot bake or refuse to measure ingredients, I get frustrated. It is such a simple thing and when you can turn out beautiful pies, cakes, cookies, and other decadent desserts time after time, winning rave reviews, I don't understand some people's reluctance to slow down just a bit to measure accurately. It certainly isn't rocket science!
It is no secret there are tricks to successful baking. But they aren't complicated or difficult. The first is to have the proper equipment. When you have the correct measuring spoons and cups, being accurate is easy. There are lots of different styles of measuring spoons, but the ones that are fairly deep and round are the easiest to work with. Dry measuring cups have straight sides and flat tops which make is a cinch to get a consistent measure. The handle of my silicone spatula provides the perfect flat surface to scrape off the excess flour or sugar. The new angled liquid measuring cups make it nearly impossible to flub a liquid measure. And the best part is they aren't expensive to buy!
I bought two very large clear glass containers, big enough to hold the 5-pound bags of flour and sugar regularly sold in stores. By having them easily accessible, it saves me time when I am ready to bake. When I buy flour, I immediately put it in the freezer and leave it overnight or up to a couple of days. This guarantees that any little critters that may have sneaked into the flour are killed. I haven't seen a bug since I started doing this. After the flour has been in the freezer it is safe to store in the cupboard for an extended amount of time. Transferring the flour to a large container aerates it and makes it easy to do the scoop and sweep method many books call for. All this means is that you stir the flour a bit to lighten it, scoop a heaping cup of flour, and using a straight edge sweep off the excess.
When you are looking for baking pans, you want heavy-duty construction that won't buckle in the heat. Cheap, thin pans absorb heat unevenly and result in inconsistent baking. Spending a few extra dollars will reward you with many, many years of great desserts! And don't buy dark surfaced ones – they absorb too much heat, causing your cakes and other baked goods to brown too quickly. You want a light finish and I personally prefer a nonstick surface. It just makes it so much easier to get everything to come out cleanly, without any hassle or breakage. Just make sure that you never use any metal utensils with any of your nonstick equipment – no matter what the paperwork says! Get a variety of plastic, silicone, and wooden utensils that work on any surface. That way you'll never reach for the wrong one! I have a large container filled with all kinds of tools and 95% of them are safe for nonstick surfaces.
When a recipe calls for a pan to be greased and floured, you spread butter with either a folded paper towel or pastry brush, making sure to get in all the crevices and corners. Then sprinkle the pan with a couple of teaspoons of all-purpose flour and shake it around until the entire surface is evenly coated. Tap out the excess flour. And for professional-looking cakes, I always line the bottom of the pan with parchment paper. This helps the cakes release easily and gives you an incredibly smooth bottom. Just don't forget to remove the parchment before frosting!
Before preheating the oven, make sure the racks are in the position you want them. Usually that is in the center of the oven. But if your recipe tells you to place them specifically, follow those directions. There is a darn good reason they took the time to write that down! Fully preheating the oven also gives you the best results. The presence of liquid and the heat of the oven activate double-acting baking powder. If the oven isn't hot enough, the structure won't be strong enough to support the weight of the batter and you will have heavy cakes. Giving the oven an extra 15 minutes to fully warm up will make a huge difference. Don't forget that the recipes were written very carefully and if you don't follow the directions, you are altering the science of baking. And while we're talking about temperatures, you should have an oven thermometer available and occasionally check the accuracy of your oven. My oven tends to run cool and I know that I have to add about 2 to 5 minutes to the baking time to compensate for it.
For a majority of recipes, you are told to cream the butter and sugar together. Make sure you beat this fully. With today's heavy-duty stand mixers, this is easy because you can turn it on and walk away. While the mixer is running I measure and sift my dry ingredients together into a large bowl. Instead of the old-fashioned sifters with the crank handles that I grew up using, today I use a strainer or sieve. I have a set of wire mesh baskets that are perfect for this. Place it in the large bowl, measure in the flour and other dry ingredients, then tap the basket with your hand to sift the ingredients into the bowl. Flours today have anti-caking agents added so they aren't nearly as lumpy as they used to be, but sifting is still a good idea because it helps evenly distribute the baking soda and powder throughout the flour. By the way, even though you would think that sugar is a dry ingredient, because it melts, it is considered part of the wet ingredients.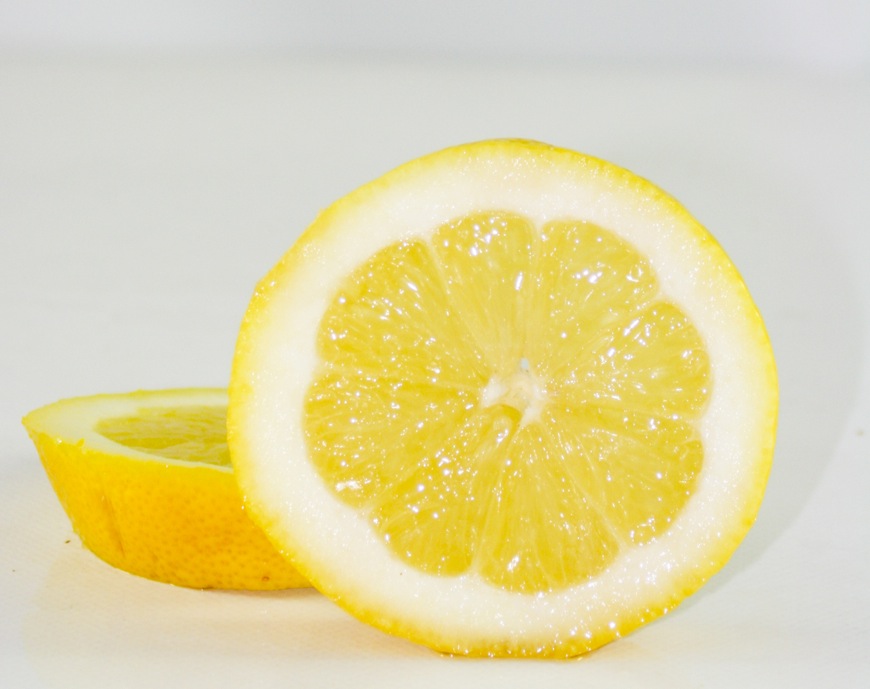 When you add the dry ingredients to the creamed butter and sugar, recipes often call for alternating it with wet ingredients, usually beginning and ending with dry. The reason for this is to allow the batter to be evenly blended and the final addition of dry ingredients helps absorb any excess moisture in the bowl. Always use a rubber spatula to scrape the sides and bottom of the bowl. If you are using a stand mixer, stop the motor, release the beater blade, take the bowl off the stand, and fully scrape the blade and the bowl. Pay extra attention to the bottom of the bowl where errant dry ingredients like to hide!
And here is a good one if you've always wondered how professional bakeries get those absolutely perfectly frosted cakes. The trick is called a crumb coat. Quite simply, this is a thin layer of frosting used to "capture" any stray crumbs on the cake. You fill the cake as usual, thickly adding the filling between layers and assemble the cake. Very lightly coat the entire cake with just a little of the icing. Set the cake in the refrigerator for about 30 minutes for this to firm up. Then bring it out and finish frosting it. You won't have any crumbs making it lumpy or showing through! A revolving cake decorating stand makes evenly frosting cakes a snap.
One last tip before we get to baking today's amazing cake. Always read the recipe through completely before starting. My mom told me to read it through twice, and if you are new to baking, this is good advice. Collect all your ingredients (mise en place) and equipment. Preheat your oven and butter your pans if needed. Look for ingredients that are going to be added at the same time. You can put these all into the same measuring cup to make it easier. One recipe I make calls for adding oil, vanilla, and eggs at the same time. I measure out the oil (in a wet measuring cup), add the vanilla and break the eggs into the same cup. I only have one thing to wash – or rather my husband does. There is a rule in my house … whoever cooks, the other one cleans. We share the work and everyone wins! But if I can make it a little easier on him, I will. And clean up as you go along. If you have a few minutes between steps, wash dishes, wipe down the counters, and put away ingredients. It makes the final clean up so much easier.
So, do you feel more confident about baking now? Are you nearing fearless status? The more you do it, the more comfortable you will be. And when everyone is ooh'ing and ahh'ing at your dessert prowess, you'll be happy you learned how to bake!!
Here is a recipe to use all those glorious lemons that are on the trees and in the stores right now! From the famous neighborhood Magnolia Bakery in New York City, said to have started the current cupcake craze, this towering lemony cake will be the dessert your friends beg you to make for them. Featured in Sex and the City, The Devil Wears Prada, and Spin City, Magnolia is known for its hand crafted classic American desserts. Baked goods that are nearly impossible to find these days – the kinds of things our grandmothers used to bake for us, and which bring back memories of kitchens filled with the aromas of scratch baking.
Jane's Tips and Hints:
Having the butter and eggs at room temperature make it much easier to make batters smooth and creamy. The eggs will beat up higher and fuller. Remove both the butter and eggs at least an hour before starting to bake, leaving them on the kitchen counter to warm up.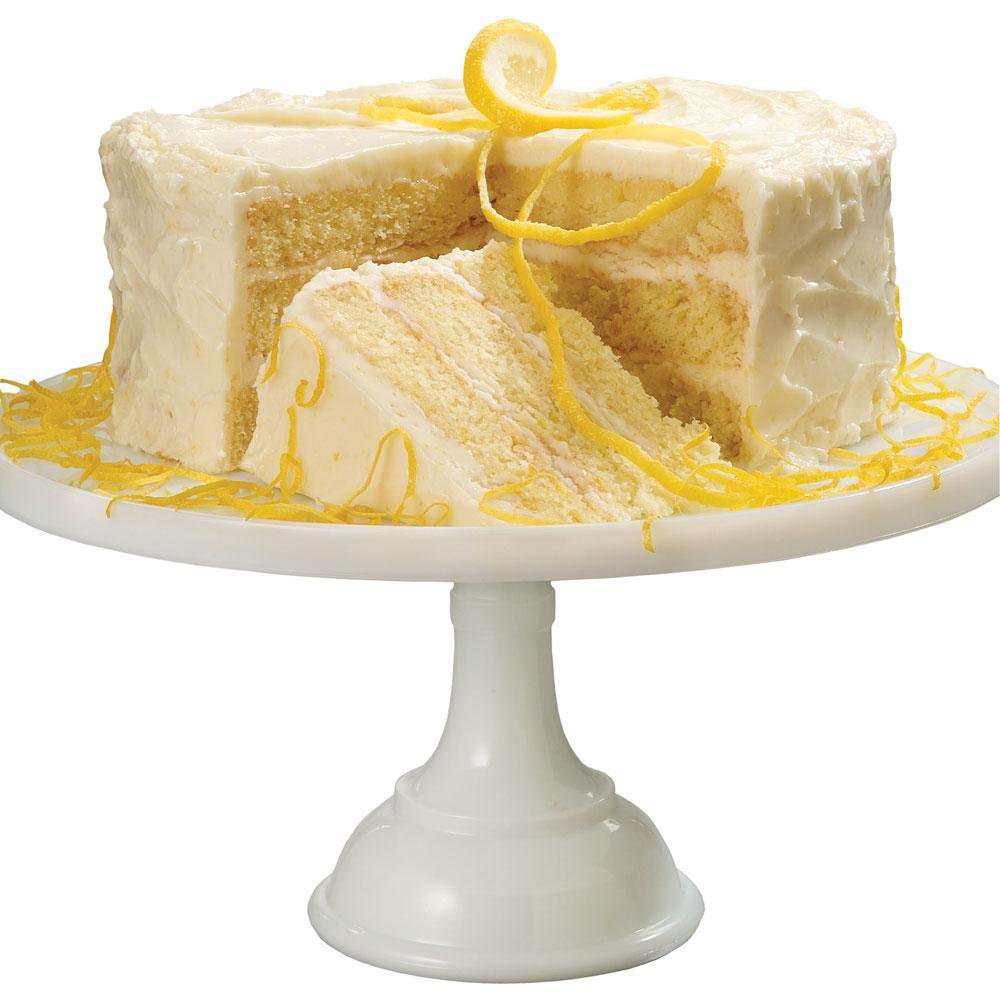 Lemon Layer Cake with Lemon Curd Filling and Lemon Buttercream Icing
2015-07-20 18:33:36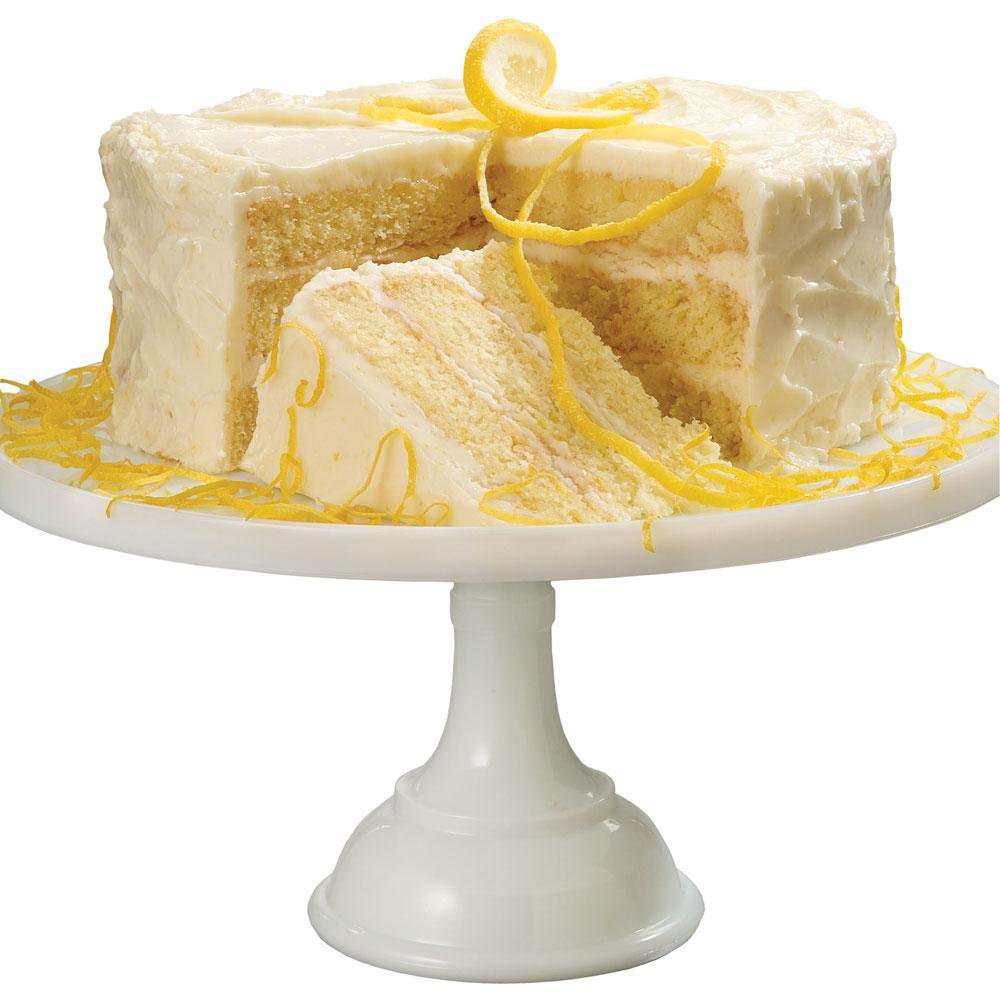 This is a 2-day cake. The lemon curd needs to be made a day ahead and refrigerated overnight until firm. Bake, fill, and ice the cake the next day. But if you don't have the time to wait, you don't have to use the lemon curd as the filling. You can also fill the cake with the lemon buttercream. Garnishing with some extra lemon zest or lemon slices adds a lot of personality to the cake and let's people know what the flavor is before they take their first bite.
Ingredients
Lemon Curd Filling
12 egg yolks, at room temperature
3 tbsp grated lemon zest
1 cup freshly squeezed lemon juice
1/2 tsp lemon extract (not oil)
1-1/2 cups granulated sugar
1 cup (2 sticks) unsalted butter, cut into small pieces
Cake
1 cup (2 sticks) unsalted butter, softened
2 cups granulated sugar
4 large eggs, at room temperature
1-1/2 cups self-rising flour
1-1/4 cups unbleached all-purpose flour
3/4 cup whole milk
1/4 cup freshly squeezed lemon juice
2 tsp grated lemon zest
Lemon Buttercream Icing
1 cup (2 sticks) unsalted butter, very soft
8 cups confectioner's sugar
1/2 cup freshly squeezed lemon juice
1 tsp grated lemon zest
Instructions
To Make the Lemon Curd: In a medium saucepan, whisk together the egg yolks, zest, lemon juice, extract, and sugar, until thoroughly combined. Using a wooden spoon, stir constantly over medium heat. Cook about 20 minutes until thick and bubbly.
Remove from the heat and add the butter, one piece at a time, stirring to incorporate. Place in the refrigerator overnight until firm.
To Make the Cake: Preheat oven to 350°F. Grease and lightly flour 3 (9x2-inch) round cake pans, then line the bottoms with waxed paper or parchment circles.
In a large bowl, combine the flours; set aside. In a large measuring cup, combine the milk, lemon juice and zest, whisking until smooth. Set aside.
In a large bowl, on medium speed, beat the butter until smooth. Add the sugar gradually and beat until fluffy, about 3 minutes. Add the eggs, one at a time, waiting until each one is completely incorporated before adding the next one. Add the flour blend in 4 parts, alternating with the milk mixture, beating well after each addition before adding the next. Scrape the bowl and beaters, making sure there are no unincorporated ingredients in the bottom of the bowl.
Divide the batter equally between the prepared cake pans, smoothing the tops. Bake for 20 to 25 minutes, spinning and reversing pans halfway through, or until a cake tester inserted into the center of cake comes out clean. Let cakes cool in pans for 10 minutes. Remove from pans and cool completely on a wire rack.
When the cake has thoroughly cooled, spread the icing or curd evenly between layers and over top of cake using an off-set spatula.
To Make the Lemon Buttercream Frosting: Place the butter in a large mixing bowl. Add 4 cups of the sugar, the juice, and the zest. Beat until smooth and creamy. Gradually add the remaining sugar, 1 cup at a time, until icing is thick enough to be of good spreading consistency. If desired, add a few drops of yellow food coloring and mix thoroughly.
Use and store at room temperature.
Notes
Yield: 1 three-layer 9-inch cake; 3-1/2 cups curd; enough icing for a 2 or 3-layer cake.
The Heritage Cook ® https://theheritagecook.com/
Unauthorized use, distribution, and/or duplication of proprietary material without prior approval is prohibited. I can be contacted via email at: heritagecook (at) comcast (dot) net. Feel free to quote me, just give credit where credit is due, link to the recipe, and please send people to my website,www.theheritagecook.com.
Thank You!