As this summer's heat wave continues in most of the country, I was trying to figure out what kind of dessert I could offer you that wouldn't require heating up the kitchen too much. How about dipping berries in chocolate that can be done early in the day before it heats up and set aside to eat later? Yep, I think so.
The strawberries out here have been absolutely gorgeous lately and keeping to the 4th of July color theme, white chocolate is the obvious choice for dipping. The contrast between the bright red of the berries and the creamy white of the chocolate is striking. You can try adding some gel food coloring to the white chocolate to make some of it blue, but I would rather scatter some fresh blueberries around the red and white strawberries.
Melting white chocolate is really simple, but it can scorch easily so you need to do it over simmering water. Place the chopped chocolate in a heatproof bowl, set it on top of a saucepan with about an inch of simmering water and keep stirring it. If you like it a bit thinner, you can add a small splash of cream and whisk it in.
I like to tip the bowl so that the chocolate is all in one area, giving me a deeper pool of chocolate to dip into. Roll the berries until they are coated to the level you like. Let the excess chocolate drip off before setting them on a parchment covered baking sheet to firm up.
If the chocolate begins to get to stiff while you are dipping the berries, just place it back over the simmering water to re-melt it a bit. This all needs to be done by your senses; there is no specific timing. Use your best judgment.
When you are shopping for the berries, look for large, ripe ones that have no liquid in the bottom of the container. Wash them in cold running water and set on paper towels to dry. Make sure they are completely dry before you start dipping. Leave the leaves on to give your guests something to hold onto when eating them.
Set these beautiful berries on a white plate and scatter some fresh blueberries around them and you will have a perfect 4th of July dessert that will have everyone will clamoring for more!
Enjoy your holiday, give thanks for the freedoms we enjoy every day, and stay safe. I will see you again for Festive Friday!!
Happy Independence Day!!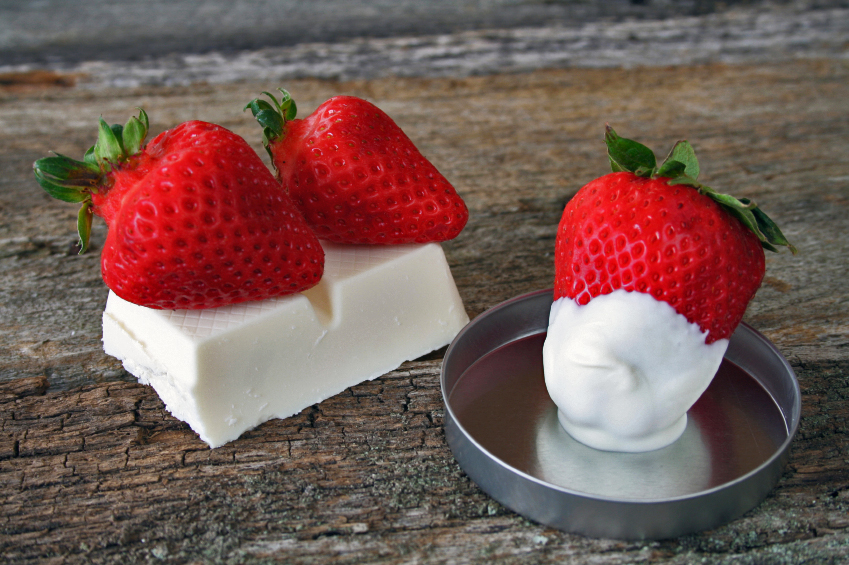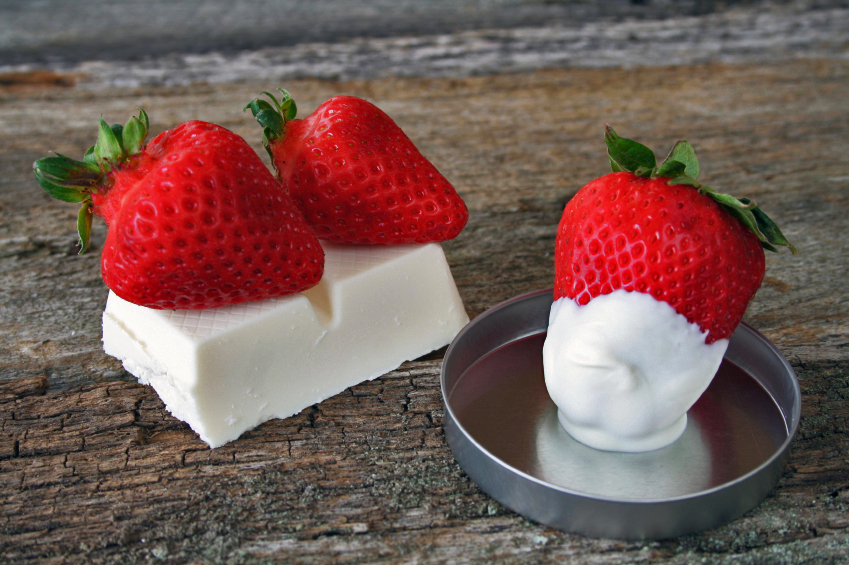 White Chocolate Dipped Strawberries
2015-07-03 14:56:05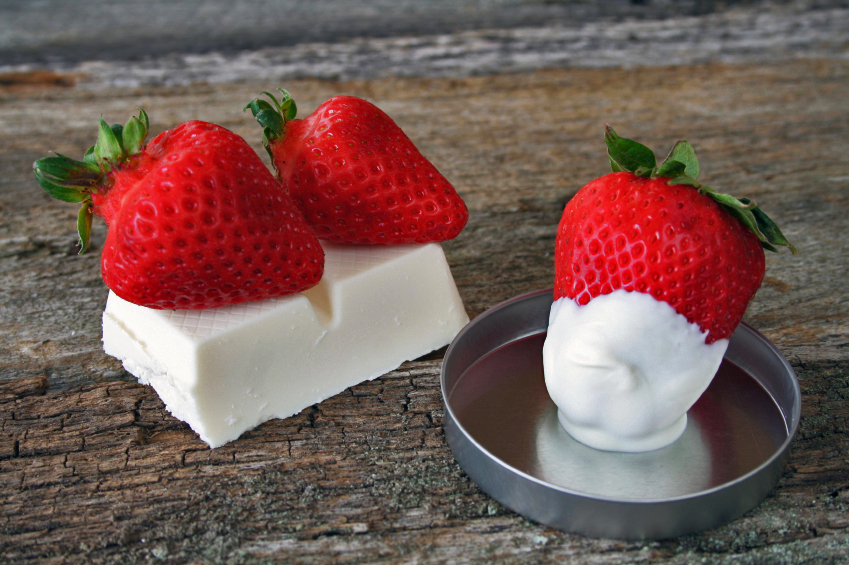 Ingredients
8 oz white chocolate, chopped
1 lb (about 20) whole strawberries with stems attached, washed and patted dry with paper towels
Splash of cream, if needed
Instructions
Line a baking sheet with parchment paper and set next to the stove. Wash the berries and pat completely dry with paper towels. Any water remaining can cause the chocolate to seize and not stick to the berries.
Place the chopped chocolate in a heatproof bowl. Add 1 to 2 inches of water to a medium saucepan and place over medium heat. Bring water to a simmer (just below a boil) and place the bowl with the chocolate on top of the saucepan. Stirring constantly, heat until chocolate is about half melted and then remove the saucepan from the heat. Continue to stir until chocolate is thoroughly melted and smooth. Remove from the saucepan and set on a kitchen towel.
Use a pot holder to protect your hand and tip the bowl so the chocolate pools in one side. Holding the strawberries by the stems, dip them in the chocolate, spinning to coat them evenly. Lift it up and let excess chocolate drip back into the bowl. Set on the prepared baking sheet. Repeat with the remaining berries.
If the chocolate begins to thicken too much, place it back over simmering water to re-melt it slightly, thinning it out again. You can also add a small splash of cream if desired; whisk until smooth. Continue dipping fruit.
When done with all the berries, set the sheet pan aside to let the chocolate set fully. Depending on the heat of your kitchen this usually takes about 30 to 45 minutes. Cover the pan loosely with plastic wrap if needed. Do not refrigerate before serving.
Notes
Yield: about 20 pieces
The Heritage Cook ® https://theheritagecook.com/
Unauthorized use, distribution, and/or duplication of proprietary material without prior approval is prohibited. If you have any questions or would like permission, I can be contacted via email: theheritagecook (at) comcast (dot) net. Feel free to quote me, just give credit where credit is due, link to the recipe, and please send people to my website,
www.theheritagecook.com.
Thank You!