I love autumn! It is my favorite season of the year. Bright sunny days, cool nights, pumpkins, trees changing color, football games & tailgates, the World Series, and apples. Luscious, healthy, crunchy apples! But today is Chocolate Monday, so how can I meld the two? With Halloween right around the corner, I know you are going to love today's fun treat, Chocolate-Dipped Caramel Apples! It is the perfect autumn dessert. Keep it simple or you can turn it into a fun project for a children's party – one where even the adults will enjoy the results!
When you are choosing your apples look for very fresh ones that are a little on the tart side. This will balance the sweetness of the caramel and chocolate. The crunchy flesh of the fruit will also offset the soft texture of the candy. Crabapples or other mini apples are adorable and make great table decorations. Remember that if you wouldn't want to eat them plain, you won't like them even with their candy coatings. By making your own caramel and using really good chocolate you turn this old-fashioned childhood delight into a sophisticated confection.
For the simplest application, make your caramel and place melted chocolate in heatproof bowls. Dip the apples first in the caramel, let set up and then dip in chocolate. Keep in the refrigerator. But if you want it to look a little fancier, you can dip them in the caramel and drizzle with the chocolate. You can use a combination of white, milk, and dark chocolates for variety. I also like the idea of serving freshly sliced apples with small bowls of caramel and chocolate and letting your guests dip or drizzle to their heart's content.
For a party you can create a Caramel Apple "Bar" with bowl of various ingredients that you roll the apples in. Some of my favorites are mini chocolate chips, chopped nuts, mini M&M's, mini marshmallows, graham cracker crumbs, crushed Oreo cookies, sprinkles, coconut, jimmies, crushed toffee bits, granola, etc. This would be a really fun idea for a Halloween party or a fall birthday party.
If you want to have even more fun, you can even "paint" with the chocolate. For example, if you wanted a fun table decoration for Halloween, dip the apples in caramel and then in white chocolate. Using melted dark chocolate, paint on a Jack o' Lantern eyes, nose, and mouth. You can also use chocolate as "glue" to attach decorations. Can you imagine how fun this could be! You can make these a few days ahead and store in the refrigerator. I would much rather get these decorated apples than to have to dunk for them in a bucket of water!!
If you come up with other fun ideas, I would love to hear about them. You can leave a comment after the recipe! I hope that you have loads of fun being creative and getting all messy with caramel and chocolate – the best part of Chocolate Mondays!
Jane's Tips and Hints:
Two of the most versatile and useful utensils in the kitchen are heat-resistant silicone spatulas and good old-fashioned wooden spoons. I use both all the time and they are always on my counter in a large container so I can grab them quickly. Having different shapes and sizes also gives me options that fit every situation I come across.
Kitchen Skill: Keeping Caramel Smooth
When you are making homemade candy, your arch nemesis is sugar crystals! Once you have melted the sugar completely, if you reintroduce even a couple of grains of sugar (sugar crystals), the entire batch of candy will re-crystallize. To keep this from happening, recipes tell you to "wash down the sides of the pan" with a wet pastry brush or paper towel. I prefer the brush because you have more control with it. Keep a bowl of water beside the stove and occasionally wipe the sides of the pan, just above the boiling candy, with the pastry brush dipped in water. If you happen to get any of the boiling sugar on the brush, wash it thoroughly, dry, and re-wet it before continuing.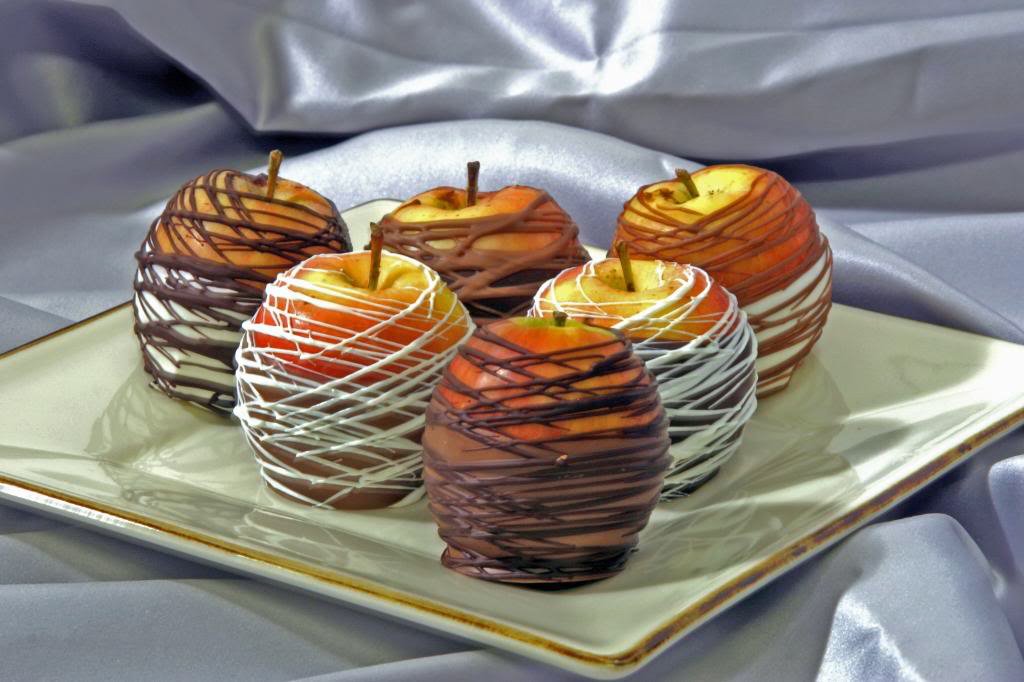 Chocolate-Dipped Caramel Apples
2015-07-23 17:44:45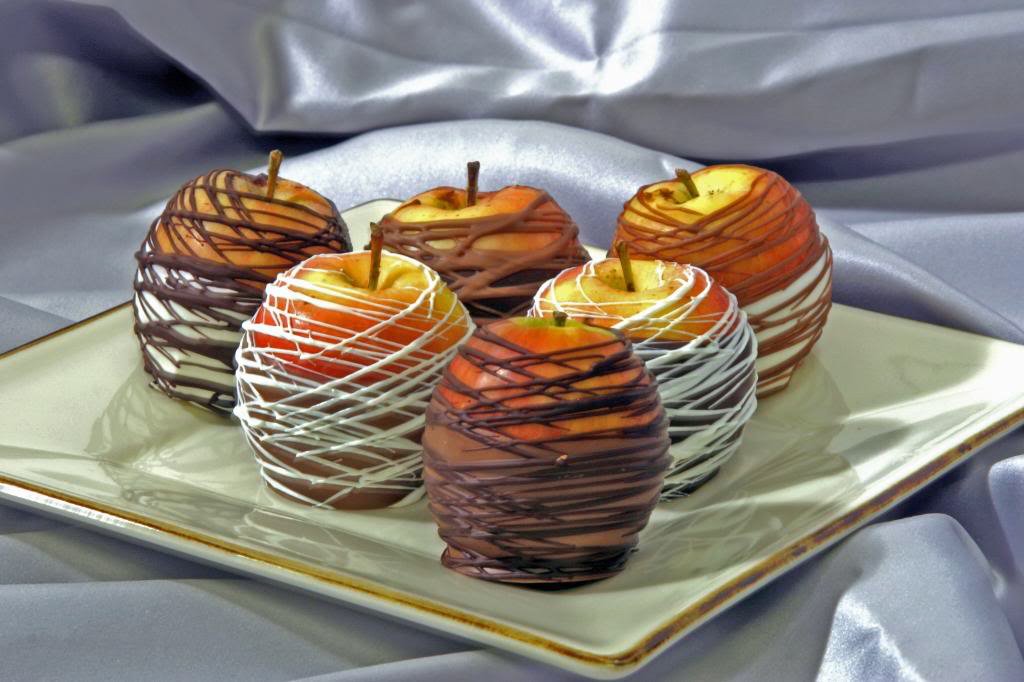 Please be nice. Unauthorized use and/or duplication of proprietary materials without prior approval is prohibited. I can be contacted at heritagecook at comcast dot net. Feel free to quote and link, just give credit where credit is due and please send folks to my website,
www.theheritagecook.com.
Thank You!