Today would have been my mother's 84th birthday. She passed away in 1998, three months before my wedding. I think she would be proud of what I have accomplished in my life, especially the founding of this blog and writing about our family traditions. She grew up relatively privileged in a little rural Indiana town. Her father was the town pharmacist and she worked summers as a soda jerk at the drugstore ice cream counter. She always joked that her right arm was bigger than her left because of scooping the rock hard ice cream.
On warm summer evenings we would sit outside on the porch and she would regale us with stories of her childhood. When she was a little girl in the 1930s she remembered being afraid that the gangster John Dillinger would come to their town and kidnap her. She spent her evenings listening to radio programs, eating popsicles on hot summer nights. She was at the movies when the news of the attack on Pearl Harbor hit the town. She traveled to the Naval Academy to visit my father for formal dances and every line on her dance card was pre-filled with his name. She marveled at the new contraption called a television. She gave birth to her first two children while they were stationed on the island of Bermuda. She was buying our Christmas tree when the news came over the radio about the assassination of President John F. Kennedy. We all watched the first man walking on the moon together. She witnessed some of the greatest changes in our nation's history.
When you look back on the events that occurred during someone's life, it helps put everything into perspective. I used to laugh at my mother's excitement every time we went into San Francisco. But when you consider that she grew up in a farming community when radio was the only means of mass communication, it's no wonder that she never got over her fascination with the "big" city. She was a housewife and always envied my career. I thought it was wonderful that she never had to worry about earning a living and making rent.
On the anniversary of her birth, I would like to share a story of one time when she and I discovered a new recipe together.
When I was in the fourth grade, my teacher hosted a potluck dinner to help us get more involved in learning Spanish. Some children made decorations, some brought music, and I was asked to bring an entree. There were no Mexican restaurants in our little town so we had tried very little beyond Americanized tacos. We went to the library and got a cookbook on Mexican cuisine. We settled on Arroz con Jugo de Naranja. It was chicken baked in a pan with rice and a sauce made with orange juice. It looked and sounded good so we decided to try it.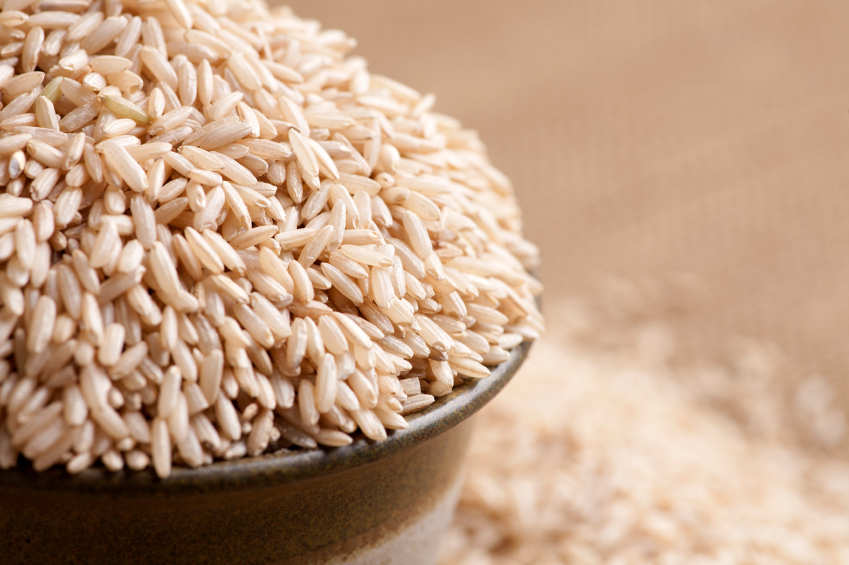 Mom and I stood side by side in the kitchen, reading the recipe together, gathering the ingredients, making a shopping list for everything we didn't have and studying the pictures. Step by step we made the dish and it smelled heavenly as it was baking. When it came out of the oven we each took a bite and were stunned – it was absolutely amazing! I packed it up and took it to class, so proud of what we had created. The class loved it as much as Mom and I did. It was my first time cooking for people outside of our family and it was a resounding success. I got kudos from the teacher and other kids, cementing in my brain the concept that cooking can garner you peer recognition.
That was the day when I discovered cookbooks and I've been collecting them ever since. I started with a very old and tattered copy of The Joy of Cooking that was a wedding gift from my grandmother to my mother (yes, I still have it!) and now have bookshelves of all different types. And just like novels I read them cover to cover, tagging recipes I want to try. I will probably never make all the dishes but they are there just waiting for me!
Arroz con Pollo is a traditional Latin dish, rumored to have originated in Puerto Rico. While versions vary from country to country, they all have a similar pattern. You fry chicken pieces in oil and then cook vegetables in the drippings. Place the chicken back in the pot, add rice and broth and simmer until the rice is done and the liquid has evaporated. Very simple to make, but oh so delicious!
I love the flavorings of Deborah Madison's "Baked Spanish Rice" and thought it would lend itself to the traditional Arroz con Pollo technique. Saffron, one of the spices that Spanish cuisine is known for, is the dried stigmas of crocus flowers. This is a painstaking task that must be done by hand making it the world's most expensive spice. The good news is it is so fragrant that you only need a little to flavor an entire dish. If saffron is too expensive for you or you don't care for its flavor, you can substitute Turmeric or Annato Seeds and still get the intense yellow color. This rice can also be served on its own as a side dish and makes a wonderful filling for Stuffed Bell Peppers.
If you wind up with leftovers and want to make something else with them or stretch them to feed more people, I love to turn this into Tortilla Soup. Start with a good homemade chicken stock if you have some or you can used canned, heat it up, then add the cooked rice and chopped up chicken. Add more of the same seasonings you used in the original recipe if desired to add flavor to the stock. Top with some crumbled tortilla chips for a nice crunch and serve with lime wedges.
The next time you are looking for something different to make or have a child who wants to learn how to cook, try this recipe. Who knows, you may be creating a memory that will last a lifetime!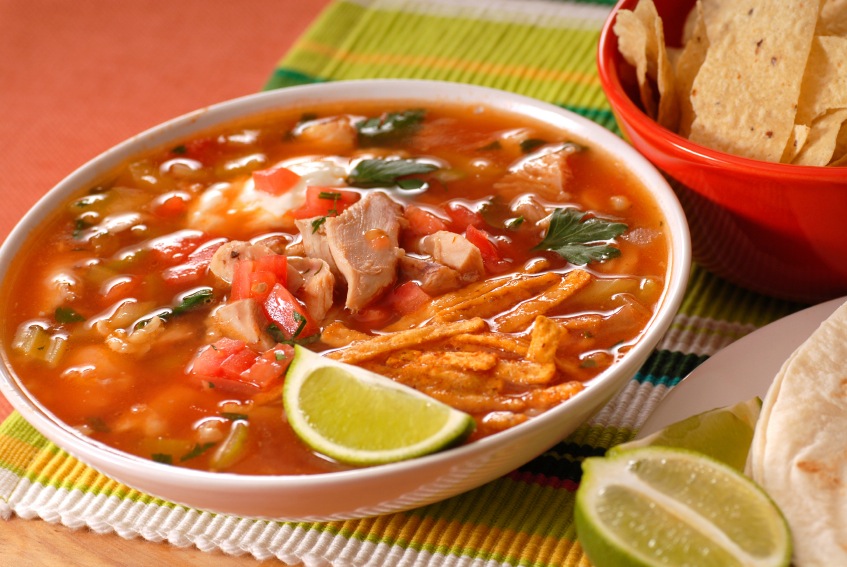 Jane's Tips and Hints:
For a potluck dish or to serve at a party, use poached cubed chicken and add during last 15 minutes of cooking to warm through. This makes it much easier for guests to serve themselves and eat.
Kitchen Skill: Browning Chicken
Add chicken to hot oil and cook over medium-high heat until browned on first side. Then, using tongs, flip and brown other side. The trick is to let it cook without moving it to get the best color and a crisp exterior. If you are constantly touching it, the chicken pieces won't develop a crisp crust. If the chicken sticks to the bottom of the pan, leave it alone. If you try to force it you will tear the skin. When it has browned it will release on its own.
Spanish Chicken and Rice
2015-07-10 14:50:34
Ingredients
Sofrito

1/4 cup olive oil
1 large onion, diced
2 tbsp tomato paste
3 garlic cloves, minced
3 tbsp chopped parsley
1 Poblano or other mild pepper, chopped
2 tsp sweet paprika
2 bay leaves
1 red bell pepper, chopped
1 tsp dried oregano

Chicken

3 lb cut up chicken pieces
1/4 cup canola oil

Rice

1 (28 oz) can crushed tomatoes
1 cup white wine or vermouth
3 cups rich chicken stock
1 pinch red pepper flakes
2 pinches of saffron threads steeped in 2 tbsp boiling water
1-3/4 cups long-grain white rice (use brown rice or other grain for a healthier option; adjust the cooking time and liquid accordingly)
1 cup frozen green peas

Garnish

Chopped green onions
Sauteed corn kernels, optional
Instructions
Preheat oven to 350°F. Wash chicken well and pat dry. Set aside.
For Sofrito: In a 12-inch saute pan with straight sides, heat 1/4 cup olive oil over medium-high heat. Add chopped onion and tomato paste, stirring to combine. Reduce to medium-low heat and cook, stirring for about 5 minutes. Add remaining sofrito ingredients. Cook, stirring often, for about 20 minutes or until onions are softened and flavors have blended.
For Chicken: Meanwhile, in a large Dutch oven, heat 1/4 cup canola oil. Carefully place prepared chicken pieces in hot oil. Do not crowd pan, cook chicken in batches if needed. Brown chicken in oil for about 10 to 15 minutes per side, turning once, until golden brown. Remove chicken and set aside. Drain all but 2 tbsp of the oil.
For Rice: Stir rice into warm sofrito, tossing to completely coat the rice with oil. Stir in 1/2 tsp salt and freshly ground black pepper. Add remaining rice ingredients, except peas, stirring well to combine. Pour rice into Dutch oven with chicken drippings and stir well. Place chicken pieces on top. Cover and place in preheated oven. Bake 15 minutes then stir in peas. Bake for 15 to 20 more minutes or until rice is tender and chicken is cooked through.
Remove from the oven and let rest for 15 minutes. Transfer chicken to a serving dish and keep warm. Using two forks, gently rake rice, separating the grains without compacting them. Gently scoop rice onto a warmed serving platter, top with the chicken, sprinkle with green onions and corn, and serve.
Notes
Yield: 4 to 6 servings
Adapted from Deborah Madison
Adapted from Deborah Madison
The Heritage Cook ® https://theheritagecook.com/
Unauthorized use, distribution, and/or duplication of proprietary material without prior approval is prohibited. If you have any questions or would like permission, I can be contacted via email at: heritagecook (at) comcast (dot) net. Feel free to quote me, just give credit where credit is due, link to the recipe, and please send people to my website,
www.theheritagecook.com.
Thank You!