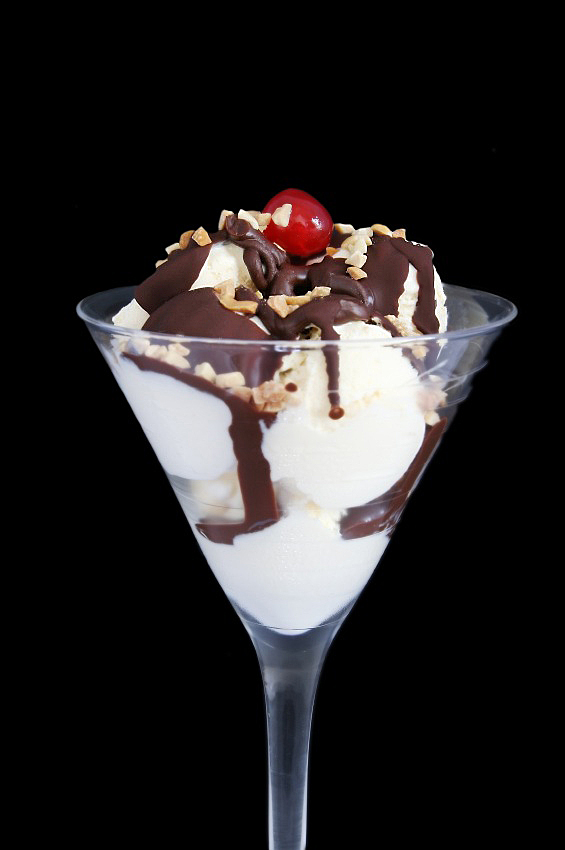 Did you know that dark chocolate is one of nature's natural comfort foods? It contains endorphins and opoids that may reduce anxiety. No wonder we love it so much. When you combine it with ice cream, fruit, or cake, life becomes positively radiant! Velvety vanilla ice cream, cold and luscious, covered with hot chocolate sauce; it just doesn't get any better. I wish my doctor would give me a prescription for one right now!
When I was young and working long days in the high tech industry, I had little time to prepare lavish parties but I loved having friends over for dinner. Because the meal itself required most of my efforts, I was always looking for easy yet decadent desserts. One of my favorites was (and still is) a dish of high quality vanilla ice cream napped with intense chocolate sauce and a couple of Pirouline cookies tucked alongside. It is the kind of dessert that you can throw together at the last minute and still look like you planned it for weeks.
Today's recipes come from one of my favorite cookbooks, The Art of Simple Food by Alice Waters. Her belief in using the freshest ingredients from local producers is woven throughout the book. The book covers everything from appetizers through desserts, giving you the recipes to create meals you've dreamed of. This is a cookbook that you will keep close by, ready to inspire you whenever the mood or need strikes. When you get ready to pass it to the next generation of cooks in your family, the pages will be lovingly splattered with the memories of cheerful family gatherings, glorious holidays and renowned celebrations.
The pure sparseness of these two recipes is Alice at her best. Utilizing only the finest ingredients to create dishes that highlight their qualities. These recipes can be used with a number of desserts: use as a chocolate fondue with pieces of fresh fruit, cookies, and cake; dip eclairs, donuts and other pastries for a finishing touch; drizzle it over cakes or cheesecakes; dip cupcakes for a smooth glaze; top a pie for an extra layer of luxury. Virtually anything can be made better with a touch of this chocolate sauce or glaze.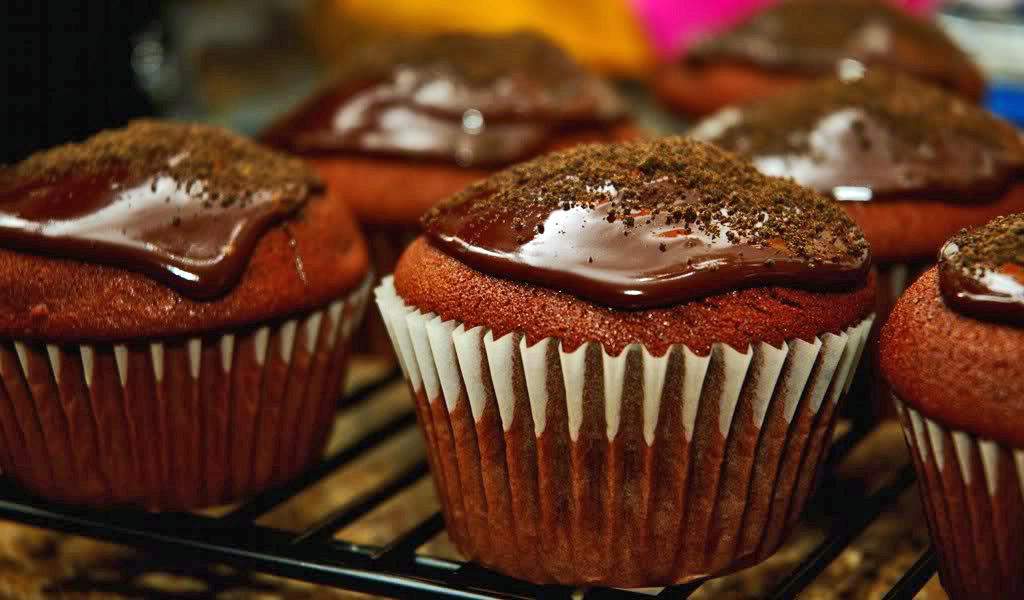 If you want to you can double the recipe and take a jar of it as a hostess gift, for a special birthday celebration, or just to say thank you to friends. Remind them to keep it in the refrigerator and to use it quickly because it has no preservatives in it. You'll be the most popular guest in town!
Of course, if you're like me, you'll just want to eat it by the spoonful, LOL! So the next time you visit your doctor, ask him/her if they will give you a prescription for dark chocolate – then you will have the best conversation starter in history!
Happy Chocolate Monday!
Jane's Tips and Hints:
Many chocolate bars are scored into sections. Those sections are often about 1 oz each to make it easier for you to figure out the weight of the chocolate. A kitchen scale is very handy, will last for years and is a good long-term investment. It's a great item to put on your birthday wish list. It will also improve your baking skills because weighing flour and other dry ingredients is the most accurate way to measure. If you are making gluten-free recipes, a kitchen scale will be invaluable because each type of GF flour weighs differently, complicating the baking process.
Kitchen Skill: How to Chop Chocolate
Chopping chocolate may seem simple, and it is if you are using a large sharp knife with a thin chocolate bar. But when you are facing a huge block of chocolate it can be intimidating. Using the largest knife you have, position the chocolate so that one of the corners is facing you. This gives you a narrow spot to work from. Holding the knife perpendicular to the point, cut a piece off. Make several more cuts and then spin the chocolate until another point is in front of you. Continue chopping, repositioning as needed to keep working from the narrowest points.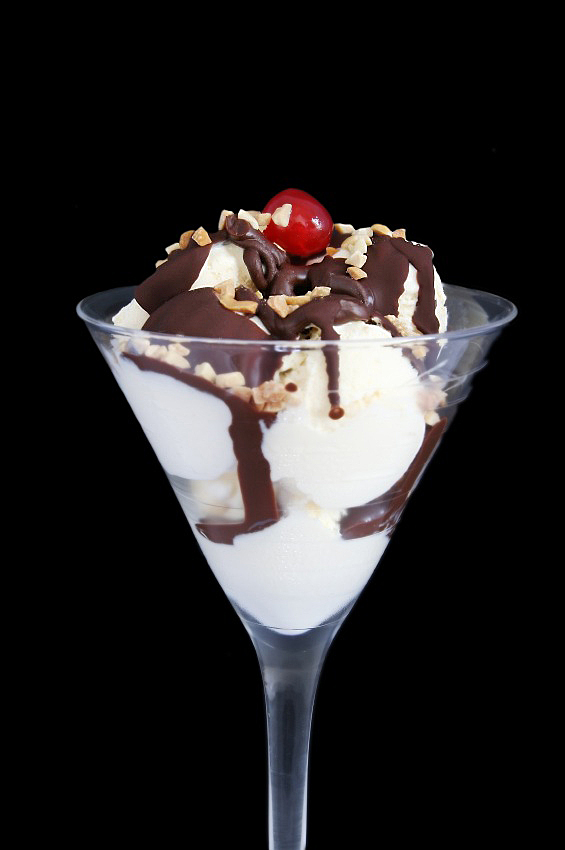 Deep Dark Chocolate Sauce
2015-07-03 13:31:21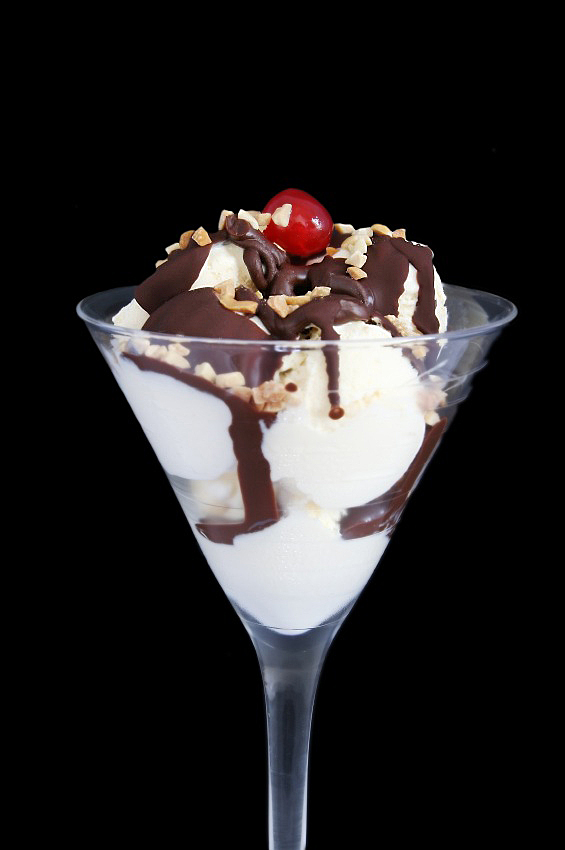 Instructions
In a medium heavy-bottomed saucepan, warm cream, milk, sugar, and butter together. When butter is melted, add chocolate and vanilla. Turn off the heat and let mixture stand for a few minutes and then whisk until smooth. Serve warm.
This sauce can be covered and stored in the refrigerator for up to 2 weeks. Reheat in a pan set over simmering water.
Notes
Yield: about 2 cups
Adapted from "The Art of Simple Food" by Alice Waters
The Heritage Cook ® https://theheritagecook.com/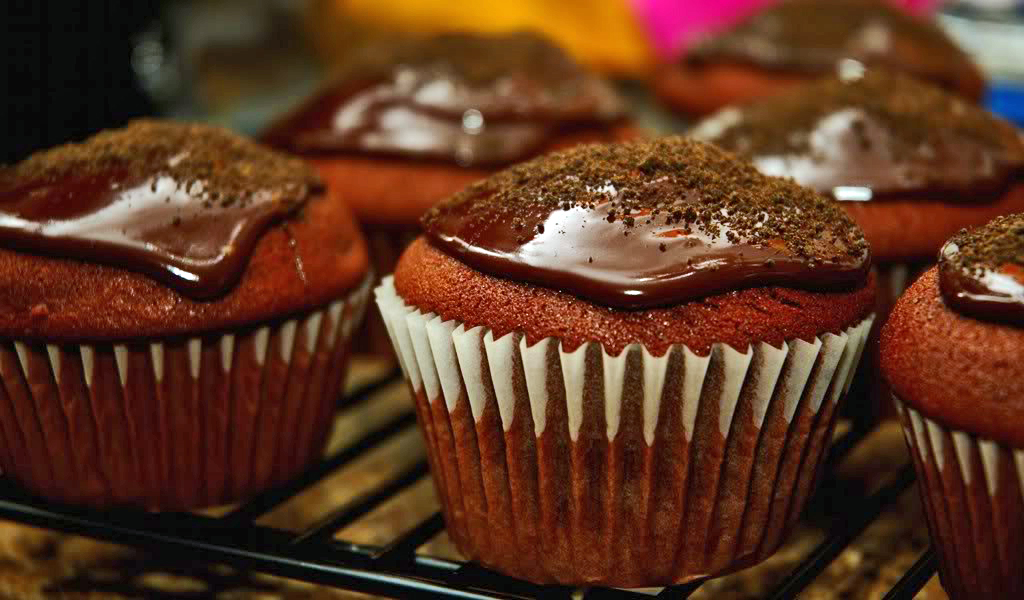 Simple Chocolate Frosting or Thick Chocolate Glaze
2015-07-03 13:32:04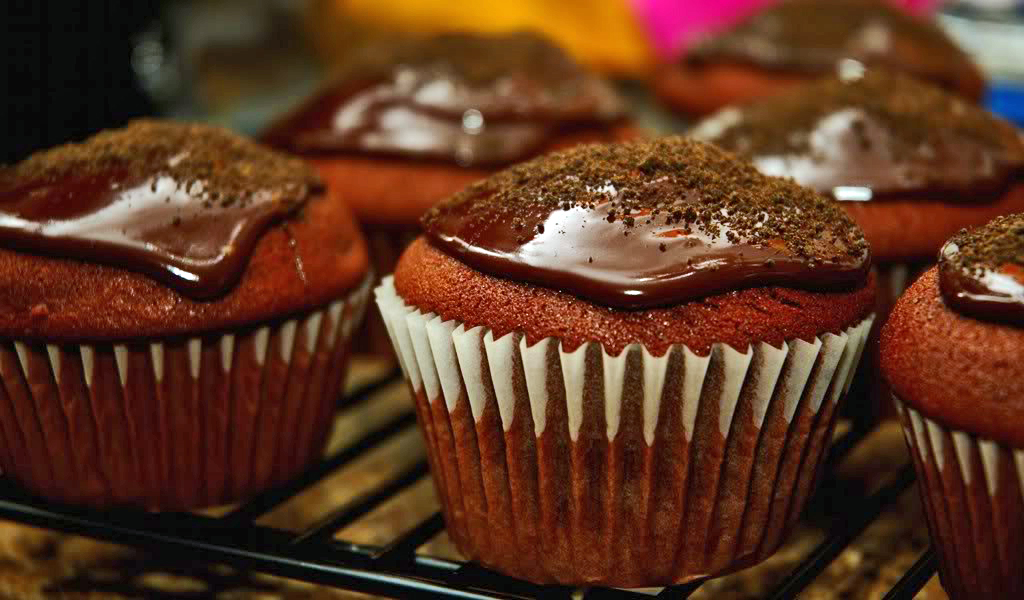 Ingredients
1/2 cups heavy cream
4 oz semisweet chocolate, chopped
Instructions
In a small saucepan, heat cream over medium heat until just warm to the touch. Turn off the heat, add chocolate, let sit, and whisk together when the chocolate is melted.
This mixture will thicken as it cools. While still soft, pour or spread over cakes or cupcakes.
Notes
Yield: about 2/3 cup
Adapted from "The Art of Simple Food" by Alice Waters
The Heritage Cook ® https://theheritagecook.com/
Unauthorized use, distribution, and/or duplication of proprietary material on The Heritage Cook without prior approval is prohibited. If you have any questions or would like permission, I can be contacted via email: theheritagecook (at) comcast (dot) net. Feel free to quote me, just give credit where credit is due, link to the recipe, and please send people to my website,
www.theheritagecook.com.
The intention of the content on this site is for your inspiration and enjoyment. It is not a substitute for advice given by a licensed health-care professional. You are responsible for medically confirming any dietary restrictions and ingredient safety with product manufacturers before consuming or using any product. If you have dietary restrictions, always read the labels before including any ingredient in your cooking.
As an affiliate member, if you click on links in my posts and purchase a product, I may receive a small percentage of the sale. Any commissions received will be used to offset a portion of the costs to run The Heritage Cook. If I have received products for review or had travel expenses covered, I will disclose that in the content of each article where applicable.
Thank You!