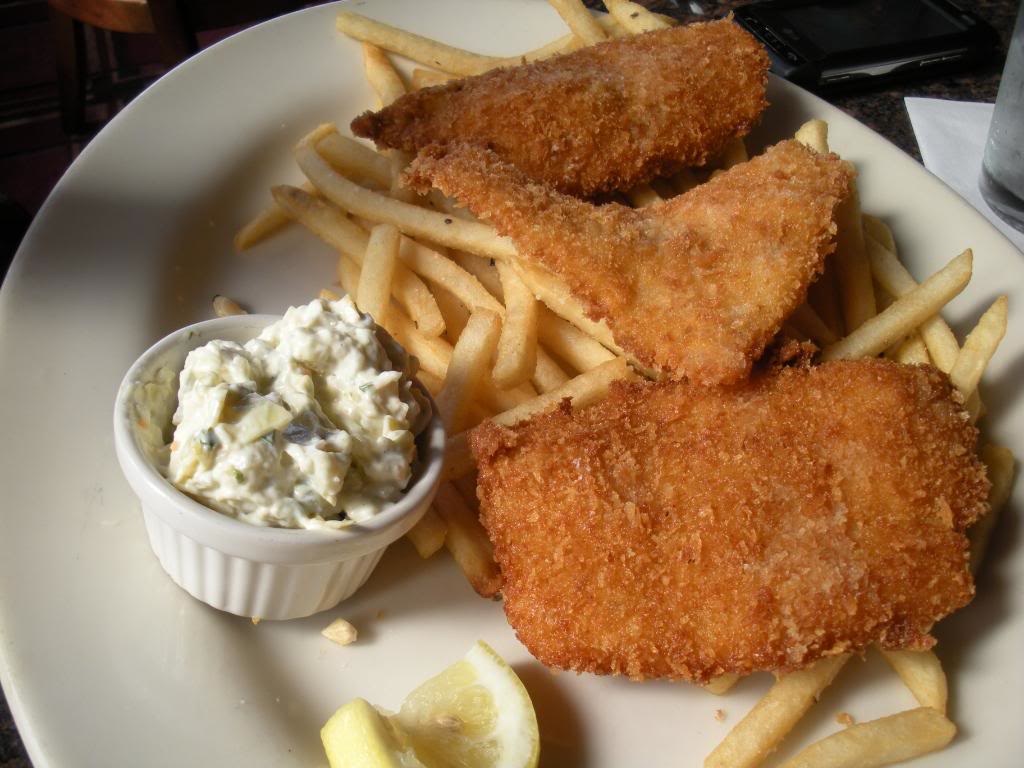 Fish and chips are a tradition in Britain and a sense of national pride. You can find it in every pub and each declares theirs is the best! Fried fish and bread was mentioned in Charles Dickens' "Oliver Twist" in 1830. Chips, the English name for French fries, arrived in the 1700's, an import from France and Belgium. Today there are around 11,000 "Chippies" (fish and chip shops) in England and Ireland. During the fortnight of Wimbledon about 30,000 servings of fish and chips are sold with Malt vinegar as the topping of choice.
The preferred fish is Cod but Haddock and Skate are also popular. Any firm white fish will work well. On the West Coast of the United States, wild Pacific Halibut is a great option. As with all seafood, choose non-endangered, environmentally friendly, and sustainable species whenever possible. For more info check out the Monterey Bay Aquarium's Seafood Watch. Fish and chips can be one of the best meals you've ever had or it can be a nightmare. I can't tell you the number of times I've ordered it at a restaurant, mouth-watering in anticipation, only to be disappointed. So many things can go wrong and unfortunately, often do. So I developed a recipe you can make yourself and always delight in the freshest fish covered with a light and crispy batter. Enjoy!
Jane's Tips and Hints:
Rice flour and soda water may sound like strange ingredients to you, but they give your batter more of a tempura-like texture, light and crispy. I like the crunch that a little cornmeal gives to the batter, making this a little like what is used on fried catfish. Hot oil is key to success, so use a candy/deep-fry thermometer to monitor the heat. For the best French fries, fry once at a lower temperature (to cook the interior of the fries) and a second time at a higher temperature (to crisp the outside). If you want to be traditional, wrap in newspaper and serve with Malt Vinegar.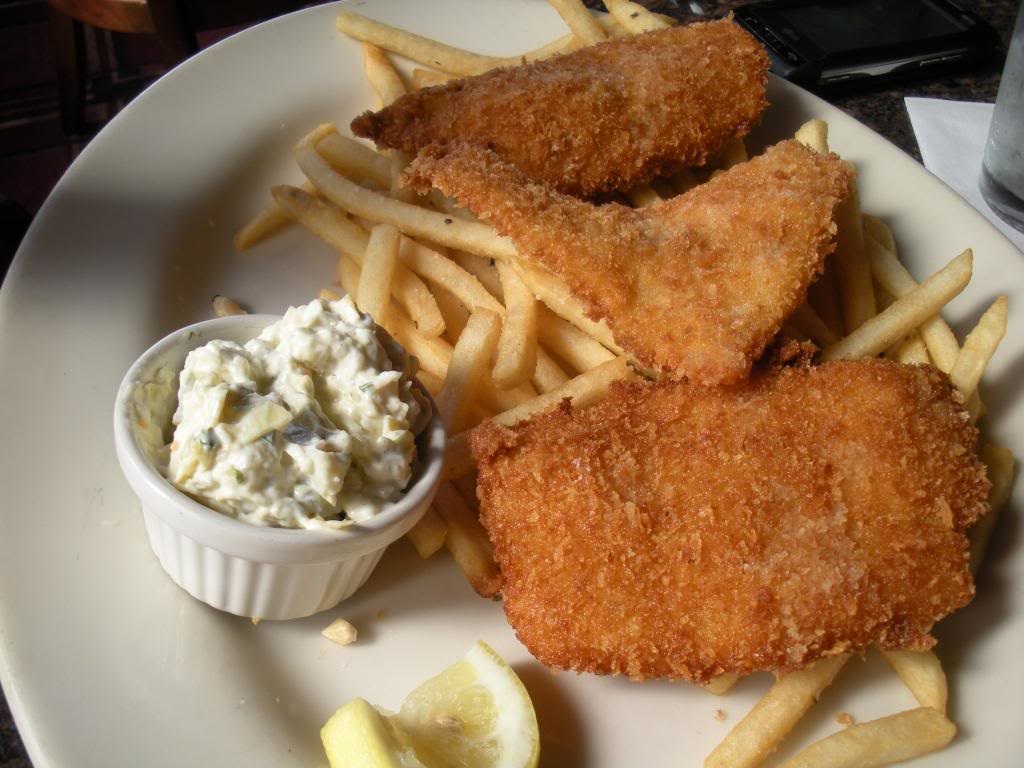 Fish and Chips with Homemade Tartar Sauce
2015-07-25 15:06:55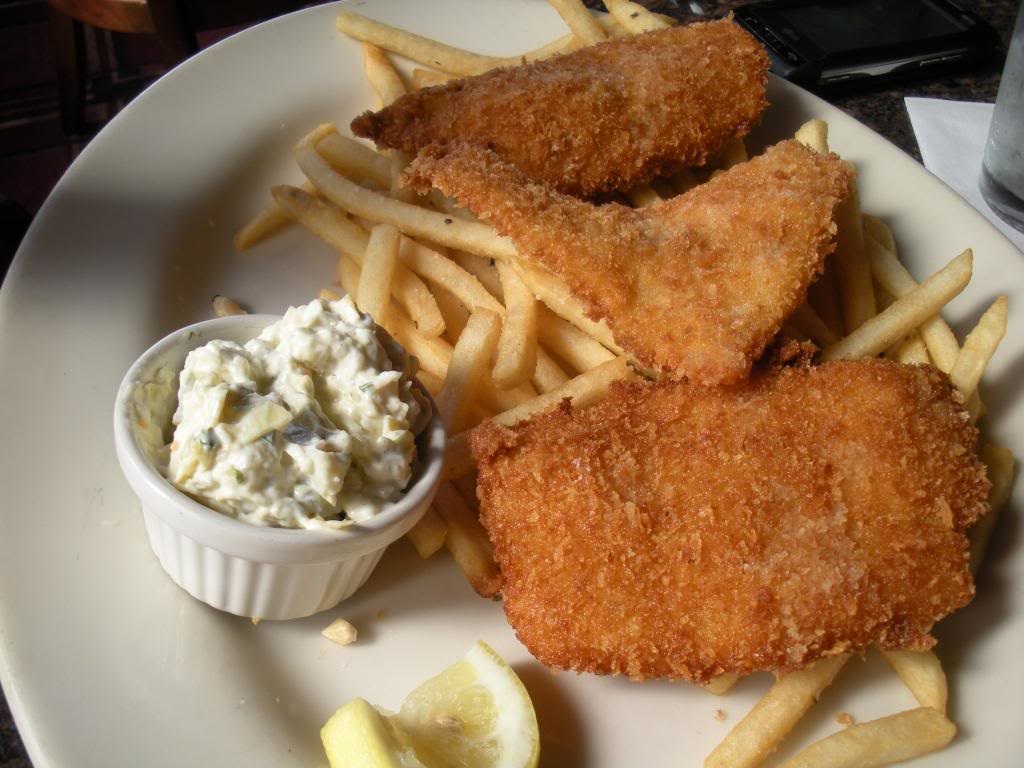 Ingredients
Tartar Sauce
Juice of 1/2 lemon
1/2 tsp dry mustard powder
2tsp capers, rinsed, patted dry, and chopped
1tbsp dill pickles, chopped finely
2 to 3 sprigs fresh dill, leaves finely chopped, or 1 tsp dried dill, or to taste
1cup Hellman's or Best Foods mayonnaise, Lite version is also good
Potatoes
Canola oil, for deep-frying
4large russet potatoes
Fish Batter
1 cup all-purpose flour
1/2cup rice flour
1/2 cup yellow cornmeal, optional (see Variation)
2tbsp baking powder
1 tsp Old Bay Seasoning
1/2 tsp onion powder
1/4 tsp garlic powder
1tsp salt
1/2tsp freshly ground black pepper
12ozsoda water (NOT tonic water!), or as needed
1large egg, lightly beaten
Dash of Sriracha or other hot sauce, optional
Assembling
1/2cup rice flour, for dredging
16 oz solid white fish fillets, such as Pacific halibut, cut into 4 (4 oz) portions
Lemons, cut into wedges
Instructions
For the Tartar Sauce (makes about 1-1/4 cups): In a small mixing bowl, combine lemon juice and mustard powder. Add remaining ingredients and stir until smooth. Cover and chill before serving to let the flavors combine.
For the Batter: In a large mixing bowl, combine the dry ingredients - flours, cornmeal, baking powder, Old Bay, onion and garlic powders, salt and pepper. In a 2-cup glass measuring cup whisk soda water, egg, and hot sauce (if using) and pour into the flour mixture. Whisk until smooth. Refrigerate if not using right away.
For the 'Chips': Heat 3 inches of the oil in a deep fryer, tall skillet, or Dutch oven to 325°F (use a thermometer). Scrub potatoes and pat dry. Cut them into strips 1/4-inch to 1/2-inch wide. Working in batches if necessary, carefully place potatoes in hot oil. Fry 2 to 3 minutes, remove from oil with a spider skimmer and transfer to a paper towel-lined baking sheet. Potatoes will not be fully cooked yet and will still look fairly raw. Bring the oil temperature up to 375°F. Return potatoes to hot oil and cook until golden brown and crispy, about 4 more minutes. Transfer to paper towel-lined baking sheet, immediately sprinkle with salt to taste, and keep warm in a low (200°F) oven.
For the Fish: Spread the 1/2 cup rice flour in a shallow dish. Next to stove, set up an assembly line of ingredients; fish, rice flour, and batter. Dredge the fish pieces in the rice flour, shake off excess and then dip them into the batter, letting the excess drip off. Carefully lower the battered fish into the 375°F oil. Fry the fish for 4 to 5 minutes until crispy and brown. Remove and drain the fish on paper towels; season lightly with salt. Serve immediately with fried potatoes and tartar sauce. Wedges of lemons are always a nice touch with seafood.
Notes
Yield: 2 to 4 servings
VARIATION: If you prefer (or don't have them on hand), you can eliminate the rice flour and cornmeal from the batter. Replace with all-purpose flour and mix with seasonings.
The Heritage Cook ® https://theheritagecook.com/