With the thermometer soaring above 100-degrees, I wanted to avoid heating up the kitchen at all costs. There is nothing better than a refreshing citrus-laced sorbet to cool us off. It only takes four ingredients, 20 minutes to prepare and about 8 hours of chilling and then you can dip your spoon in and eat to your heart's content.
Today's recipe is from Michael Ruhlman's James Beard Award-winning book, Ruhlman's Twenty: The Ideas and Techniques That Will Make You a Better Cook. If you only own two cookbooks on the fundamentals of cooking, they should be Twenty and another Ruhlman masterpiece Ratio: The Simple Codes Behind the Craft of Everyday Cooking. Anyone interested in becoming a better cook should have these two volumes in their culinary library. They can help you learn to cook without the need for recipes and how to create your own unique masterpieces.
Michael Ruhlman is an icon in the food industry. Tall, charismatic, outspoken, and always fun to watch on a panel discussion, he is also an incredibly talented writer and chef. The author or co-author of nearly twenty books, he is one the most prolific food writers today. The world can learn a lot from Ruhlman, and it seems that they are listening.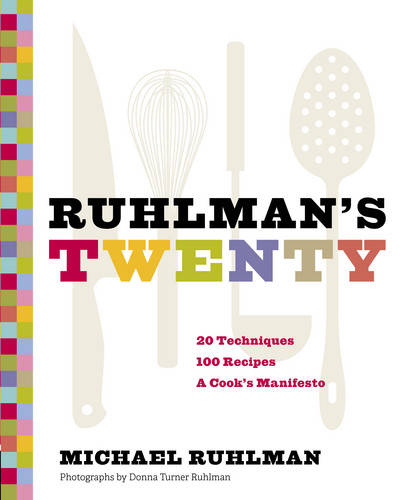 A native of Cleveland, Ohio, Ruhlman became interested in cooking in the fourth grade. After getting a degree in journalism he approached the Culinary Institute of America with a proposition – let him inside the classrooms and kitchens so he could write a book about how the school trains professional chefs. The result was The Making of a Chef, the first of the many Ruhlman books I have bought over the years.
Twenty came about as a result of a conversation one night. Ruhlman declared that with just twenty techniques anyone could not only improve their culinary skills but also become an amazing cook. And I have to say I think he is right. The book covers the basic cooking techniques that we all need to master such as braising, sautéing, roasting, and grilling. But he also goes into the less commonly discussed topics of proper seasoning, balancing of flavors by adding acid, the chemical interactions of sugar, and the value of fats in developing depth of flavor and mouthfeel.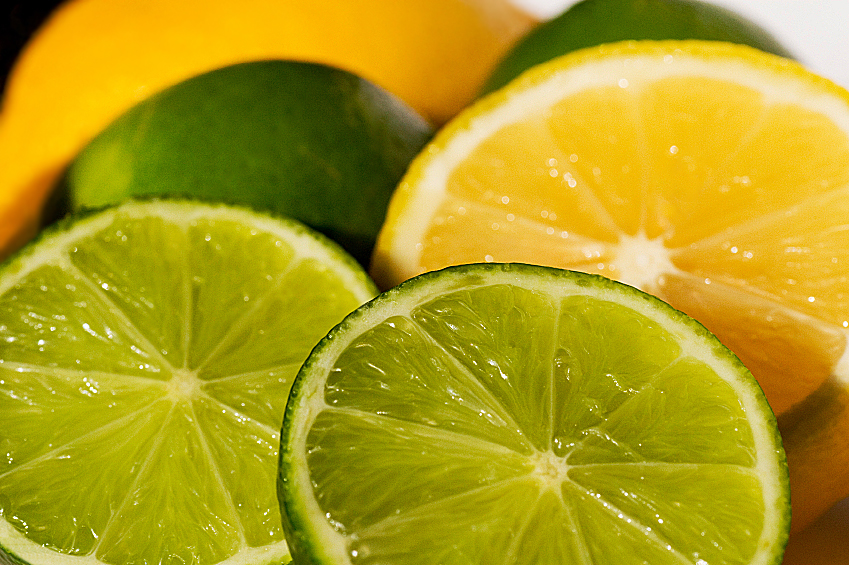 With traditional Midwestern forthrightness, Ruhlman has a way of breaking things down into easy to understand concepts that make everyone want to run into the kitchen to test each recipe. After a discussion of the importance and varied aspects of these concepts and techniques, it is followed with five to eight recipes that highlight what you just learned giving you a chance to put it into practice. Punctuated with the incredible photography of his wife, Donna Ruhlman, showing step-by-step basics, you have everything you need for success. In many ways it is very similar to the methodologies used at the CIA with beginning chefs, but without the enormous price tag.
In addition to his writing and speaking engagements, (hire him if you want a fun event) he is also known for his stints on many popular television series including Cooking Under Fire, The Next Iron Chef, and A Cook's Tour with Anthony Bourdain.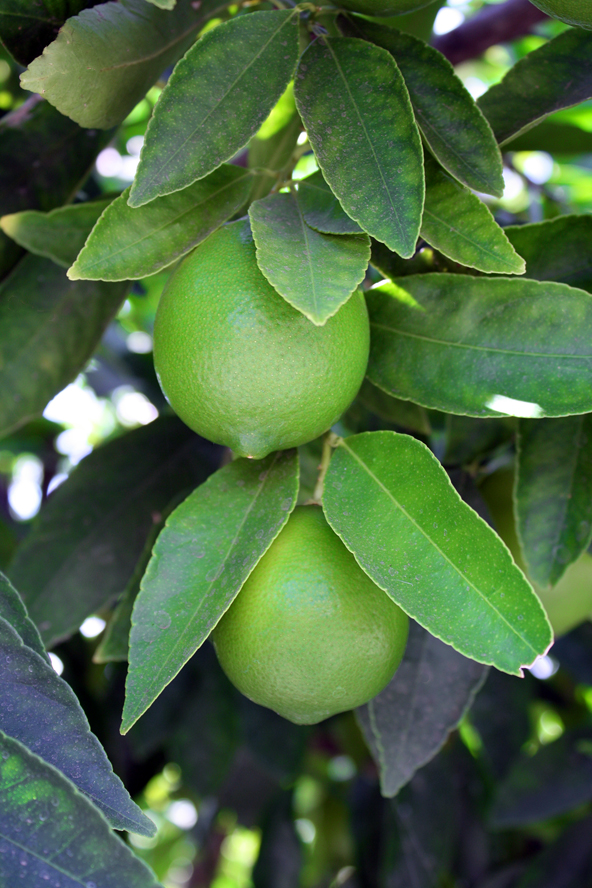 I think Twenty would make an outstanding wedding or holiday gift for the food lovers in your life. I consider it an important reference book in my own library and encourage you to consider buying it for yourself.
Enjoy this delightful dessert in the heat of summer and Happy Festive Friday everyone!!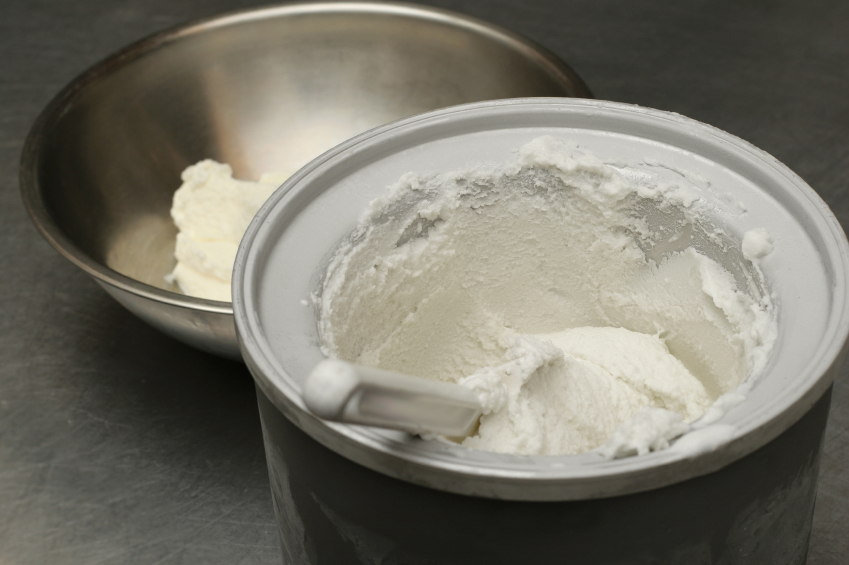 Jane's Tips and Hints:
If you keep the container for your ice cream maker in your freezer it will always be ready for you to make your own frozen desserts and cuts down on the advance preparation required. If you own a KitchenAid mixer, I highly recommend their Ice Cream Maker Attachment. It fits right onto your mixer and has a lot of power to churn it quickly into frozen treats.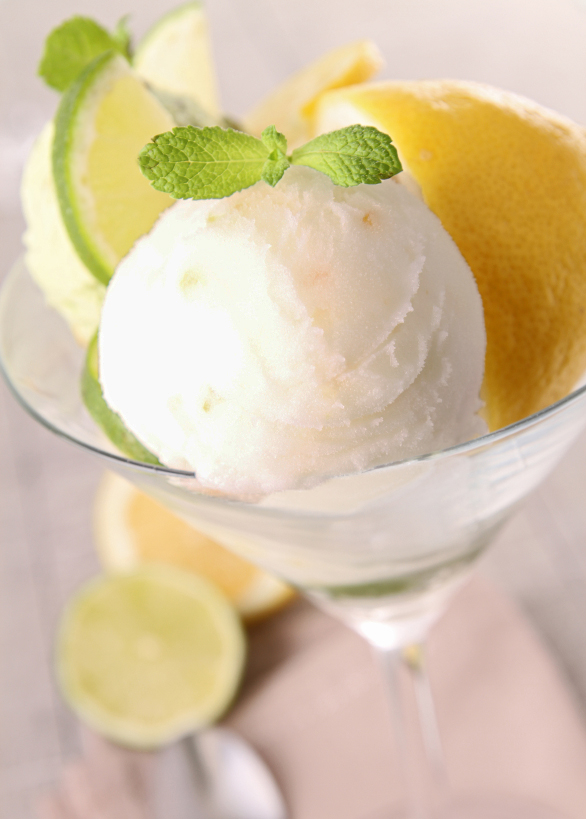 Lemon-Lime Sorbet
2015-07-03 13:43:32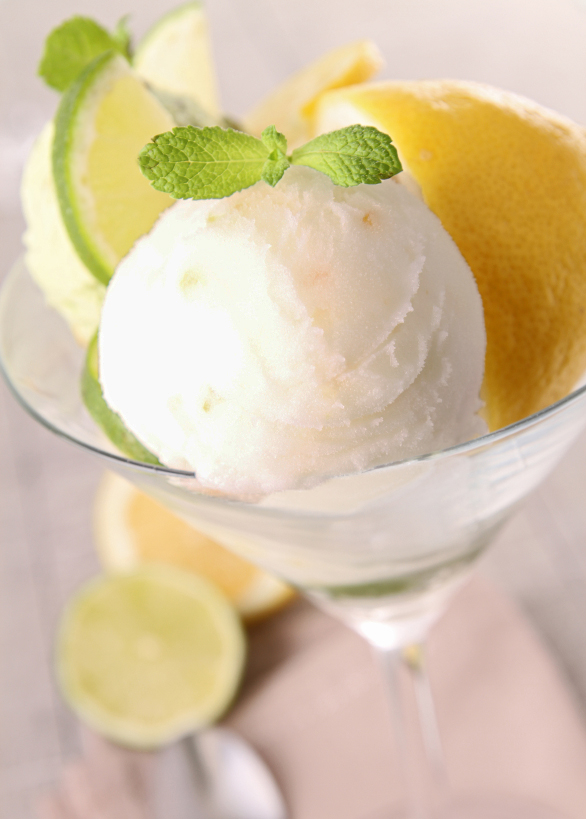 Recipe from
Ruhlman's Twenty: 20 Techniques, 100 Recipes, A Cook's Manifesto
by Michael Ruhlman Michael Ruhlman writes: Sugar is the key in sorbet, not only to balance the intense acidity, but also to keep the sorbet pliable. Use too much water relative to the sugar, and the sorbet will be nearly as hard as a block of ice. I also add a little alcohol for textural reasons. My dad was a gin drinker so that's why it's here, but you can use vodka if you must.
Ingredients
1 cup (200 gr) granulated sugar
2 cups (450 ml) water
1/2 cup (120 ml) freshly squeezed lime juice (about 4 limes)
1/2 cup (120 ml) freshly squeezed lemon juice (2 or 3 lemons)
1/3 cup (75 ml) gin or vodka, optional
Instructions
Combine the sugar and water in a medium saucepan over high heat, bring to a simmer, and cook just long enough for all the sugar to dissolve. Add the lime and lemon juices and the gin (if using).
Refrigerate the mixture until completely chilled, and then freeze in an ice cream maker. Transfer to a container and freeze for at least 4 hours before serving.
Notes
Yield: about 3-1/2 cups
The Heritage Cook ® https://theheritagecook.com/
Unauthorized use, distribution, and/or duplication of proprietary material without prior approval is prohibited. If you have any questions or would like permission, I can be contacted via email: theheritagecook (at) comcast (dot) net. Feel free to quote me, just give credit where credit is due, link to the recipe, and please send people to my website,
www.theheritagecook.com.
Thank You!