Over the years I've made quite a few really fun St. Patrick's day themed recipes, usually sweets for Chocolate Monday (look for a round-up next Monday!). This year I thought I would change that up and try something savory and totally new that I've never made before. I love a challenge so I made Bacon and Leek Irish Colcannon (mashed potatoes with cabbage and onions)!
St. Patrick's Day has always been a special day for me and my family due to our Irish heritage. We have Irish lineage on both sides, Sullivan on my father's side and McCarty/McCarthy on my mother's. My father's ancestors emigrated to the U.S. during the potato famine, the classic American Irish immigrant story. The McCarty clan arrived here about 1702 from Tyrone, Ireland. Yep, you can definitely say I've got my share of Irish blood which may explain my love of this holiday!
Many years of fun St. Pat's celebrations culminated 25 years ago when I met The Artist on March 17th and the rest, as they say, is history. Every year we celebrate the anniversary of the day we met and one of my favorite days of the year together, often with a crowd of friends, always having a great time, and most definitely wearing green!
Irish Colcannon is common on dinner tables throughout Ireland and is traditionally made with mashed potatoes and cabbage. These two simple ingredients are at the heart of this comfort food. I started there and then added leeks (see below), and because we all know that everything is better with bacon, I added that too. If you want a vegetarian version, just leave the bacon out.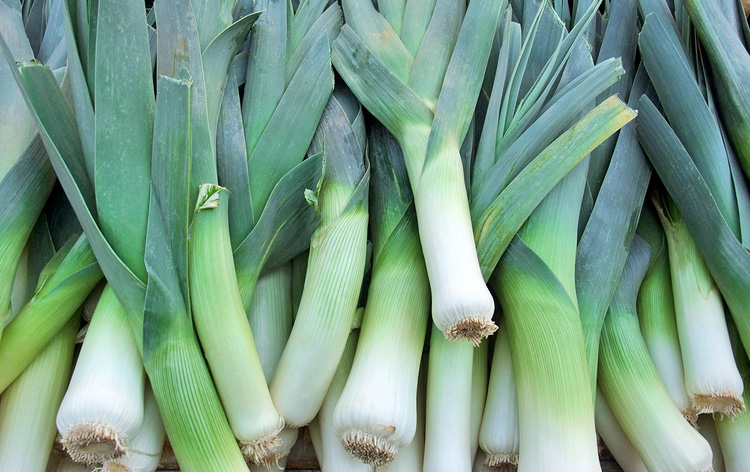 My favorite way to eat potatoes is mashed, so this was right up my alley. Tons of butter, garlic-infused milk, and bacon – what's not to love! I revere caramelized onions – leeks lend a milder onion flavor, and including sautéed cabbage adds a lovely textural component. If you have picky eaters in your family, this is one way to sneak some vegetables into their diet – just be sure to sauté the cabbage enough to so that it nearly disappears into the potatoes. Leave it crunchier for adults if you want.
If you are planning a meal for your St. Patrick's Day festivities, this Irish Colcannon makes a terrific side dish to accompany any main course you choose. Remember, corned beef is an American tradition, so if you don't care for it, you can make something else like the spicy lamb cobbler below! And don't miss the other recipes (including the cobbler) created by some of the best in the business, the members of our #ProgressiveEats team!
Welcome to Progressive Eats, our virtual version of a Progressive Dinner Party. This month we're sharing Irish or Green recipes in anticipation of St. Patrick's Day You'll certainly find a delicious recipe to add to your repertoire! Our event is hosted by Liz who blogs at That Skinny Chick Can Bake. We have a full menu of dishes including appetizers, sides, an entree and desserts. You'll certainly find a delicious recipe to add to your holiday table! You'll love all these recipes, perfect to create a feast that will have you dancing a jig! Make sure you check out all the links below my recipe.
Note: This is not a sponsored post, I just love Kerrygold products and know that their butter makes everything taste better!
How to make Leek and Bacon Irish Colcannon (Gluten Free):
Make the compound butter, roll into a small log, wrap in plastic and refrigerate

Infuse the milk with the garlic; strain the milk, discarding the garlic

Cook the bacon, drain on paper towels, cool and crumble

Sauté the onions, cabbage, and leeks in the bacon fat; drain on paper towel-lined plate

Cook and mash the potatoes using the garlic milk

Stir the cooked onions, cabbage, leeks, and half the bacon into the potatoes; scoop into servings and top each one with a slice of the compound butter
Do I need to include the bacon?
No, you can leave it out for a vegetarian side dish. When you sauté the vegetables in the bacon fat, it adds salt and you will need to slightly increase the salt to compensate. The herbs and vegetables will make this dish delicious even without the bacon.
PRO Tip:
You can prepare the components ahead, hold them in the refrigerator and reheat before continuing with the recipe. Don't cook and mash the potatoes until you are ready to serve, but the compound butter, garlic milk, sautéed leeks, onions, and cabbage can all be prepared ahead making this meal come together in under 30 minutes!
The allure of Compound Butters
Compound butters can be made well in advance and stored in the refrigerator or frozen. Make several at a time, each with different herbs and flavorings, forming into a small log and rolling each one in plastic – be sure to write the flavors on the covering! Compound butters add tremendous flavor to all kinds of dishes and are an easy way to elevate an ordinary meal to elegant. Add a slice to your next steak for an extra indulgence.
Key Ingredients for this Bacon and Leek Irish Colcannon
Kitchen Tools I Use to Make This Recipe (affiliate links)
Gluten-Free Tips:
The only place gluten may hide is in the bacon. Be sure to check the packaging and if you have any doubt, contact the manufacturer for their practices. If you leave it out, you will need more salt to compensate.
Yield: 6 to 8 servings
Bacon and Leek Irish Colcannon (Gluten-Free)
This Bacon and Leek Irish Colcannon is the perfect side dish, so rich and indulgent. If you like mashed potatoes, you are going to love this combination of potatoes, cabbage, onions, and bacon! Plus, chive & parsley compound butter takes it over the top!
Additional Time
10 minutes
Total Time
1 hour
20 minutes
Ingredients
Herbed Compound Butter
1 stick (1/2 cup; 8 tbsp; 113 g) butter, preferably Kerrygold Irish Butter, at room temperature
3 tbsp finely minced chives
1 tbsp finely minced Italian parsley
Colcannon
1-3/4 cups milk
2 cloves garlic, peeled and coarsely chopped
8 slices thick-cut bacon, cut into small pieces
2 tbsp olive oil or bacon drippings
1 medium yellow onion, peeled and thinly sliced
2 cups finely sliced green cabbage, cut into 1-inch long pieces
3 large leeks, white and light green parts only, sliced, and very well rinsed (see Note)
2 to 3 lb Russet potatoes, scrubbed clean
1 stick (1/2 cup; 8 tbsp; 113 g) butter, preferably Kerrygold Irish Butter, cut into chunks
Freshly ground black pepper
1/4 cup chopped Italian parsley leaves, plus more for garnish
Minced chives, for garnish
Note: Leeks tend to be sandy, so be sure to rinse all the nooks and crannies thoroughly in cold running water.
Instructions
Make the Compound Butter: Place the butter in a bowl and add the chives and parsley. Mix together with a fork until everything is evenly blended and the herbs distributed throughout with no pockets of plain butter. Transfer the butter to a sheet of plastic wrap, form into a thick log, wrap with the plastic, and roll to tighten the wrap around the butter.
Place in the refrigerator to firm up. You will unwrap and cut the cylinder into slices when ready to use.
Infuse the Milk: In a small saucepan, heat the milk and garlic over medium heat until just below a simmer. Steam will begin to come off the surface and small bubbles will form around the edges. Remove from the heat and set aside to infuse the garlic flavor into the milk. Strain out the garlic before using.
Cook the Bacon: In a large skillet, cook the bacon until just barely crispy. Transfer to a paper towel-lined plate to drain. When cool, crumble. Reserve 2 tbsp of the bacon grease.
Sauté the Onions, Cabbage, and Leeks: In the same skillet you used for the bacon, heat either the oil or bacon drippings over medium-high heat. When it is shimmering, add the onions, reduce the heat to medium, and cook about 4 minutes, stirring often. Add the cabbage and leeks. Toss everything together; add a little oil if needed. Sauté over medium heat, stirring often, until softened, about 5 minutes. Remove from the heat and sprinkle lightly with freshly ground pepper if desired. Add salt to taste if using the olive oil instead of bacon fat. Transfer to a plate lined with paper towels. Set aside.
Cook and Mash the Potatoes: Peel the potatoes and cut into equal-sized cubes. Rinse and place the potatoes in a large saucepan and cover with water by at least an inch. Add a large pinch of salt and bring to a boil over medium-high heat. Lower the heat to medium and cook until fork tender, about 15 to 20 minutes.
Pour the potatoes into a colander, drain and transfer to the bowl of your standing mixer fitted with the paddle attachment. Beat until there are no more lumps and the potatoes are smooth.
Add the plain butter a few pieces at a time, beating as they melt into the potatoes. With the mixer on low, add the strained milk. Beat on medium until creamy. Taste and add pepper as needed.
Assemble the Colcannon: Stir the sautéed cabbage, leeks, onions, half the bacon, and the parsley into the potatoes, mixing just until evenly distributed. Scoop into serving bowls and make an indentation in the center of each serving. Drop a slice of the compound butter in the divots. Sprinkle the tops with a little of the remaining bacon and a pinch or two of chives. Serve immediately.
Nutrition Information:
Yield:
8
Serving Size:
1
Amount Per Serving:
Calories:

685
Total Fat:

20g
Saturated Fat:

9g
Trans Fat:

0g
Unsaturated Fat:

10g
Cholesterol:

53mg
Sodium:

549mg
Carbohydrates:

100g
Fiber:

10g
Sugar:

7g
Protein:

29g
St. Patrick's Day Recipes for #ProgressiveEats
Appetizers
Drinks
Main Course
Bread
Veggies/Side Dishes
Desserts
If you love this recipe, be sure to follow me on social media so you never miss a post:
| Facebook | Pinterest | Instagram | Twitter |
Create a New Tradition Today!
This post was first shared in Feb 2017. The article was updated in 2020.
Welcome! The suggestions here are not intended as dietary advice or as a substitute for consulting a dietician, physician, or other medical professional. Please see the Disclaimers/Privacy Policy page for additional details. Unauthorized use, distribution, and/or duplication of proprietary material from The Heritage Cook without prior approval is prohibited. If you have any questions or would like permission, please contact me. We participate in the Amazon Services LLC Associates Program, an affiliate advertising program designed to provide a means for sites to earn advertising fees by advertising and linking to amazon.com. This page may contain affiliate links.