My husband and I went to Napa for our honeymoon and as I'm sure you can imagine, we enjoyed a lot of great wine and food. Each day wherever we ate, I asked the chef to autograph our menus. One of my favorite meals was a late lunch at Tra Vigne, a delightful Italian restaurant in the lovely town of St. Helena, CA. With soaring ceilings and walls painted with the colors of a Tuscan sunset, it is like stepping back in time. The chef at the time, Carmen Quagliata, made a sumptuous dish for us, red wine braised short ribs served over creamy polenta. It was as if he had made it specifically for me. Warm, creamy, luscious, hearty, and succulent, he delivered a meal that I am still thinking about nearly 15 years later.
We were lucky enough to be asked back into the kitchens a few times as food industry professionals were happy to help us celebrate our nuptials. Chef Quagliata was one of the chefs gracious enough to invite us back to the kitchen during service. I had met Chef Carmen when I worked at a local cooking school where he taught classes. He is truly a warm and generous person, and an amazing chef. A graduate of the Culinary Institute of America, he joined the staff at Tra Vigne, where he started as sous chef, working his way up to executive chef/partner. When he left Tra Vigne, he went to New York to work with Lidia Bastianich at Felidia's. He then went on to Vault in Boston where they earned three star reviews from the Boston Globe and the Boston Herald. And in 2005 he went back to New York City and joined the team at Union Square Cafe. As the executive chef Union Square was named second favorite New York restaurant in 2005, 2006 and 2007, and then in 2008 it took the gold medal, being named the number one favorite. It has been fun to follow Carmen's career, cheering him on with each of his successes.
Slowly braised short ribs are a perfect example of one of my favorite causes, Slow Food. The Slow Food movement is based on the simple premise that in order to create a quality life, saying No to Fast Food is the first way to living an unhurried life. Slow Food believes that food quality is defined by three interconnected principles:
GOOD – a fresh and flavorsome seasonal diet that satisfies the senses and is part of our local culture;
CLEAN – food production and consumption that does not harm the environment, animal welfare, or our health;
FAIR – accessible prices for consumers and fair conditions and pay for small-scale producers.
Slow Food defends biodiversity in our food supply, promotes food and taste education and connects sustainable producers to co-producers through events and building networks. The Slow Food Philosophy envisions a world in which all people can access and enjoy food that is good for those who grow it and good for the planet. Their mission is simple … to promote good, clean, and fair food for all. This is something I feel passionate about and if you are interested in learning more, you can find information at Slow Food International or Slow Food USA.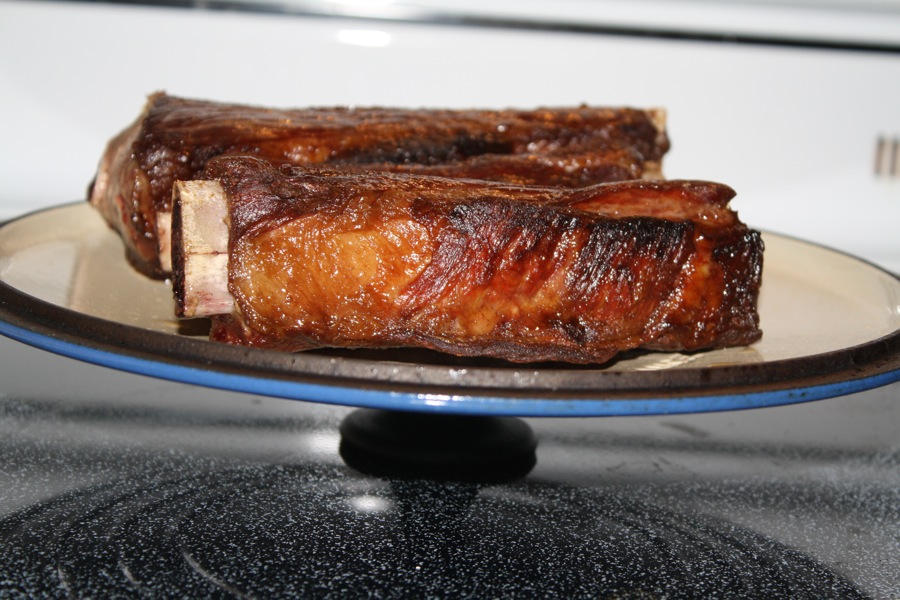 When we talk about slow foods, we automatically think of slow cookers. While "slow food" doesn't necessarily mean slow cooking literally, it is a natural assumption. Do you know how to convert regular recipes to slow cooker recipes? Here's how! These are guidelines only, each slow cooker is unique and you will need to adjust for own equipment.
Did you know that vegetables take longer to cook than meats in a slow cooker? I know, it surprised me too. The hottest area is at the bottom, so layer your ingredients, starting with the vegetables, cut roughly the same size. Trim visible fat from cuts of meat. Reduce the amount of liquid called for in the recipe because there is little to no evaporation unless you are cooking rice, beans or pasta. These ingredients generally require up to twice the amount of liquid.
Here is a chart that shows conversion of oven and stovetop cooking times to slow cooker times:
Oven / Stovetop Time Cooking on LOW Cooking on HIGH
15 to 30 minutes 4 to 6 hours 1-1/2 to 2-1/2 hours
35 to 45 minutes 6 to 8 hours 3 to 4 hours
50 minutes to 3 hours 8 to 16 hours 4 to 6 hours
There are many wonderful slow cooker cookbooks on the market, and I'm sure you have your favorites. Here are a few of mine:
The Italian Slow Cooker by Michele Scicolone
Not Your Mother's Slow Cooker Cookbook by Beth Hensperger
The Slow Cooker Ready & Waiting Cookbook by Rick Rodgers
The Gourmet Slow Cooker by Lynn Alley
Art of the Slow Cooker by Andrew Schloss
Kitchen Skill: Braising
Why: To cook foods slowly in a moist environment, retaining their moisture and tenderness.
How: Browning your meats prior to braising gives you a much deeper color and flavor in the final product. If you don't have the time or you are cooking this in a slow cooker you can skip this step, but your stew won't be as flavorful. Start by browning your protein in a little oil and then add liquids to the pan. Make sure you scrape all the browned bits off the bottom because they are full of flavor. Cover with a tight lid and finish cooking in a slow oven, on top of the stove, or in a slow cooker until meat is fork tender.
Red Wine Braised Short Ribs
2015-07-21 17:15:34
Ingredients
4 meaty beef short ribs, on the bone
1/4 cup olive oil or canola oil
1 large onion, sliced lengthwise
3 stalks celery, chopped
1 to 3 cloves garlic, peeled, cut in half, bitter center discarded
1 orange or red bell pepper, deseeded and chopped
1 large poblano chili, deseeded and chopped
1/4 cup all-purpose flour or white whole wheat flour
Salt and pepper to taste
2 cups good, robust red wine, such as cabernet sauvignon, merlot, or zinfandel
1-1/2 to 2 cups beef stock or demi glace (Better Than Bouillon is a good brand)
1 (28 oz) can diced tomatoes and their juice
1 tbsp each dried rosemary, oregano, and thyme
Cooked noodles, brown rice, polenta, or mashed potatoes, for serving
Chopped chives, for garnish
Instructions
Cook the short ribs: Preheat the oven to 375°F.
In a large, heavy-bottomed skillet or Dutch oven, heat the olive oil over high heat until smoking. Lower the heat to medium-high, season the short ribs with salt and pepper and cook them until deep brown on all sides, about 15 minutes total. Hint: If you try to move the meat and it sticks to the pan, it isn't ready to turn. Once it has completely browned, it will release on its own. That's when you turn it!
Remove the short ribs to a plate and set aside. (I use the upturned lid to hold the meat until ready to return to the pot - it saves washing another dish!) Add the carrots, onion, celery, and garlic to the pan and cook, stirring occasionally until browned and softened, about 4 minutes. Sprinkle with the flour and stir until evenly coated. Cook until oil is absorbed and flour becomes lightly golden. Don't let it burn! Season with salt and pepper and stir in the red wine to deglaze the pan, scraping the bottom with a wooden spoon to dislodge browned bits. Stir in tomatoes and juices, beef stock, and herbs.
Bring the mixture to a boil and return the short ribs to the pan. Cover with lid or aluminum foil and place in the oven. Cook for 1-1/2 hours, then reduce the heat to 325°F and cook for another 1-1/2 to 2 hours or until the meat is very tender and literally falling off the bones. You can see in the photos above how much the meat pulls back from the bones. This can be done a day ahead.
Remove the meat and discard the bone. If you want a smooth sauce strain out the solids, pressing on them to remove all the liquid, and discard. Reduce the liquid over high heat for about 5 minutes or until slightly thickened. If you prefer, you can make a slurry out of flour or cornstarch and water and stir that in. Bring to a boil and cook to your desired consistency. Return meat to the pot to reheat. Serve in warmed bowls on top of noodles, rice, polenta, or potatoes so you can sop up all the delicious gravy! Sprinkle with chives and serve hot.
The Heritage Cook ® https://theheritagecook.com/
Unauthorized use, distribution, and/or duplication of proprietary material without prior approval is prohibited. I can be contacted via email at: heritagecook (at) comcast (dot) net. Feel free to quote me, just give credit where credit is due, link to the recipe, and please send people to my website,
www.theheritagecook.com.
Thank You!