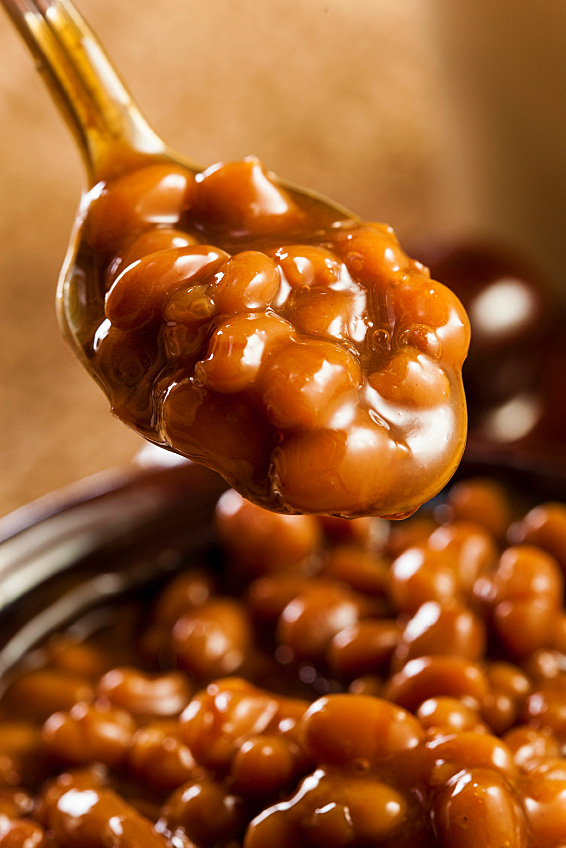 Welcome to another edition of Progressive Eats, our virtual version of a progressive dinner party. This month's theme is Summer Barbecue Foods hosted by Liz of That Skinny Chick Can Bake. You'll love all the recipes we have put together that will be perfect for your Labor Day BBQ!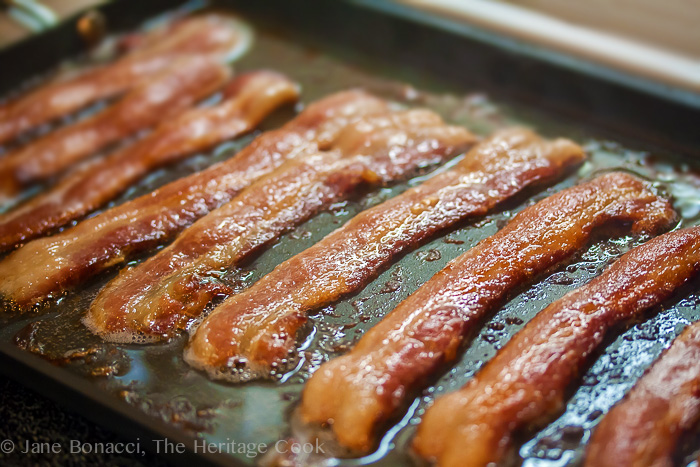 I was lucky to meet Liz earlier this year at BlogHer Food in Miami and I can tell you that she is just as beautiful in person as she is in photos and so fun! And yep, she is tall and very slender. I am so envious, LOL! When you check out her blog and see all the amazing recipes she shares there, you'll be envious too. 🙂
Now, let's get to today's recipe, one of my favorite side dishes for my barbecued foods.
I think most of the time side dishes are like the poor cousins at the table. Unfortunately they often don't get much attention and therefore can be disappointing. What a shame because they are an integral part of a well balanced menu providing the perfect counterpoint to the other foods.
For me, when I am throwing a party, the main course cooked on the grill is often the easy part. Finding accompanying dishes can be the real challenge.
When you are planning your side dishes, ask yourself these questions: Will it complement the smoky flavors? Does it add texture to the plates? Does the dish have lots of bright colors? Am I serving a different menu than the last time my guests came to dinner? And, if it is a holiday, do I have enough "traditional" foods to satisfy people's memories? Instead of just making the same things over and over, look for new and unusual sides that will be interesting and fun for your guests to experience.
This recipe was created when I tasted a produce from Rick Bayless' Frontera line. A lot of people know who Rick Bayless is thanks to his win on Top Chef Masters, numerous culinary awards, and accolades. He is known for being an expert on Mexican cooking, but few realize that he grew up in a restaurant family. His family ran a very popular barbecue joint in Oklahoma City and he worked there as a young man, honing his cooking craft.
In 1995 Rick and his partners founded Frontera Foods, a line of prepared food products including salsas and sauces. I don't often recommend prepared foods, but this is one line of products that I wholeheartedly endorse. Everything is delicious and meticulously made – try them for yourself and see if you don't agree with me. Soon your pantry will be stocked with Frontera labels!
I recently tried Frontera's Chipotle Pineapple Barbecue Sauce and was bowled over. Full of piquant flavors, it is the perfect blend of spice, sweet, and heat. I could eat it with a spoon!
The moment I tasted it my mind filled with thoughts of ways to use it. I decided to develop a recipe to combine this amazing product with baked beans, something that might have been served in Rick's family restaurant. This picnic standard is always appreciated and everyone has their own favorite. It is easy to make, can be made in advance (it tastes better a day or two after cooking!), and can easily be reheated in the oven, on the stove, or on the grill.
So here is my take on the traditional BBQ side dish, using some store-bought products to add flavor and save time. It is the perfect dish for summertime barbecues, picnics, potlucks, and holiday meals with family and friends.
Enjoy!
Jane's Tips and Hints:
When making baked beans, instead of starting with dry beans, you can save yourself hours by using good quality canned beans. I like a blend of white, black, and pinto for a more interesting look and texture. As with many casseroles, I think the flavor improves with time, so if you can, make the beans a day ahead to let flavors meld.
Gluten-Free Tips:
Frontera's Roasted Chipotle Pineapple Barbecue Sauce is 100% gluten free and all natural. Make certain that the other ingredients you use, particularly the beans and seasonings are free of allergens. When in doubt, contact the manufacturer or switch to another brand or ingredient that is guaranteed gluten-free.
Amped Up BBQ Baked Beans
2015-06-19 14:26:37
Ingredients
1 (12 oz) bottle of Frontera Chipotle Pineapple Barbecue Sauce *
1 tbsp Worcestershire sauce
1 tbsp maple syrup
1 tsp dry mustard or prepared mustard (gluten-free if needed)
4 slices thick-cut bacon, diced, cooked and drained, (gluten-free if needed) or *2 tbsp olive oil for vegetarian version
1 large onion, chopped finely
1 red bell pepper, seeded and chopped finely
2 poblano peppers, seeded and chopped finely
3 cans (15 oz each) cooked white, black, or pinto beans, or a combination; rinsed thoroughly and drained well (gluten-free if needed)
1/4 to 1/2 cup water, or as needed
Hot sauce or red pepper flakes, optional
Instructions
Place rack in center of oven and preheat to 375°F.
In a bowl, whisk together the barbecue sauce, Worcestershire, maple syrup, and dry mustard. Make sure mustard is completely dissolved and the mixture is smooth.
Cook bacon in a large skillet and when done, transfer to a paper towel-lined plate. When cool enough to handle, crumble the bacon. Set aside.
Remove all but 2 tbsp of the bacon fat from the pan. *If you are not using bacon for a vegetarian version, heat 2 tbsp olive oil in skillet over medium heat. Add the onions, bell peppers, and poblanos, sautéing until translucent and tender, about 8 minutes. Remove pan from heat.
Place beans in a large mixing bowl. Add cooked bacon, and the sautéed onions and bell peppers. Toss to combine. Pour in barbecue sauce and stir to blend. The sauce will thicken as it bakes, so add water as needed to get to the consistency you like. Taste and adjust seasonings. Add some hot sauce or red pepper flakes if you want a spicier flavor.
Transfer to a deep ovenproof baking dish. Bake 30 to 45 minutes or until it is bubbling around the edges, is hot all the way through, and the top is browned. Serve hot, warm, or at room temperature. Store, covered, in the refrigerator for up to 2 days.
Notes
* or other BBQ sauce of your choice
The Heritage Cook ® https://theheritagecook.com/
Create a New Tradition Today!
If you're unfamiliar with the concept of a progressive dinner, it involves going from house to house, enjoying a different course at each location. With Progressive Eats, a theme is chosen each month, members share recipes suitable for a delicious meal or party, and you can hop from blog to blog to check them out. See the links below for more inspiration and great recipes!
Summer Barbecue Foods:
Main Course
Appetizers
Bread
Salad
Soup
Sides
Beverage
Desserts
We have a core group of 12 bloggers, but we will always need substitutes and if there is enough interest would consider additional groups. To see our upcoming themes and how you can participate, please check out the schedule at Creative Culinary or contact Barb for more information.
Let's connect! If you love The Heritage Cook, you can follow me on Pinterest, Facebook, and Twitter. If you ever need any entertaining or cooking advice, need to alter a recipe for gluten-free, or want recipe suggestions, don't hesitate to contact me. Thanks for reading!
Unauthorized use, distribution, and/or duplication of proprietary material from The Heritage Cook without prior approval is prohibited. This includes copying and reprinting content and photographs. If you have any questions or would like permission, I can be contacted via email. Feel free to quote me, just give credit where credit is due, link to the recipe, and please send people to my website, www.theheritagecook.com. Please see the Disclaimers page for additional details.
This site is not intended to provide medical advice. The suggestions here are not intended as dietary advice or as a substitute for consulting a dietician, physician, or other medical professional. It is the reader's sole responsibility to determine which foods are appropriate and safe for their family to consume. Always consult your doctor. The author makes no claims regarding the presence of food allergens and disclaims all liability in connection with the use of this site.
Thank you!