Passion was evident at every turn at this year's IFBC conference in Seattle. From the attendees and scheduled events, to the sponsors and presenters, we were all there because we love what we do and we LOVE food!
Every time I have the opportunity to meet someone I admire, it inspires and re-energizes me, giving me a creative boost, just what I need to keep moving toward my goals. The food community is a very special group of people because we are all driven by our common passion for food and nurturing. We all have taken different paths to get here, some started young and others have recreated themselves, but ultimately our passion for food led us to where we are today.
We had two giants in the food industry at this conference, Dorie Greenspan and Andrew Scrivani (Andrew's blog is Making Sunday Sauce). If you have ever met someone you idolize only to be disappointed, I can happily report that I am just as enamored with these two as I was before, if not more!
Dorie was the keynote speaker and shared with us her thoughts on the beauty and power of community. I was moved to tears more than once as she spoke of her experiences. She is far too humble but that makes her even more endearing. She talked about how opportunities present themselves when we least expect them and that we need to be brave and just say YES! You never know where something may lead.
I had the opportunity to chat with her on the first morning of the conference as she waited in the lobby. I was on my way out, but stopped to let her know how much I was looking forward to hearing her speech. In her customary self-deprecating manner she deflected compliments, redirecting the conversation to common concerns. She and her husband Michael are down-to-earth, lovely people that you want to spend hours talking with, hearing all their funny stories and becoming fast friends.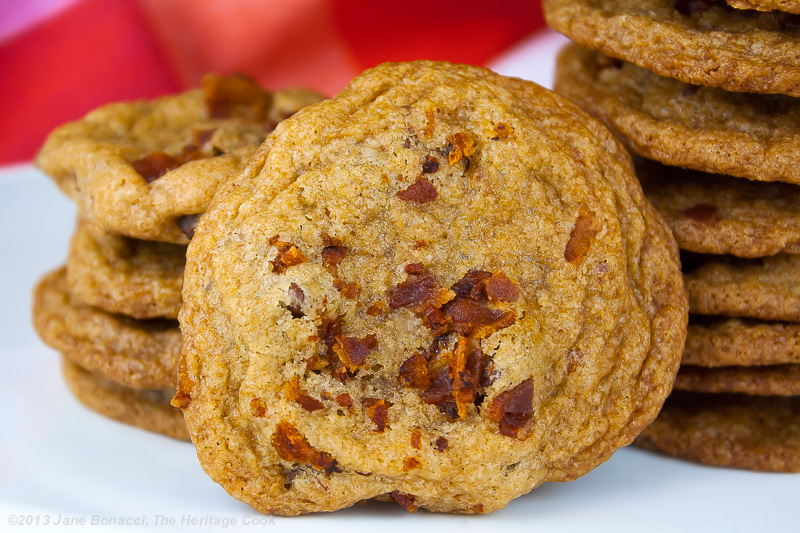 Through the course of the conference I watched as Dorie graciously handled all the people who approached her, smiled for the inevitable photos, and answered questions with tact and humor. If I ever attain any level of celebrity, I hope I can handle it with the same decorum.
Andrew is one of the premiere food photographers in the country and very highly regarded by peers. I have seen him speak before and each time I learn something new. This time he was talking about the power of light and detail – how to draw someone into the emotion of the photo. A photo of a dripping ice cream cone makes the viewers want to lick the cone, imagining themselves in the moment. A shot of the leaping flames of a barbecue has us immediately longing to slap a hunk of meat on the beautiful fire, anticipating the glorious aroma of the smoke.
Photographing and setting the scenes for shots should be done with intention. Too many times we are rushing to get dinner on the table for our families and don't have the luxury of time that a pro photographer has. But with just a little forethought, we can vastly improve our photography by carefully choosing how we stage the food.
Andrew showed us a photo of his primary shooting area, a platform he built into a window in his studio to take advantage of the natural light. It is only about 36-inches square with reflecting panels on both sides and back lit by the window. Utilizing macro lenses, he manages to create impossibly beautiful photographs in the simplest of settings.
I watched Andrew greet each admirer who approached him, always warm and gracious, humbly accepting compliments and answering questions. A group of us had a chance to play a game similar to Scrabble in the hotel bar one evening and I was astonished by how quick he caught on and played. He beat all of us in game after game, his mind razor sharp even as the rest of us were waning with the late hour. He demonstrated exactly how adept his mind is at changing direction quickly and decisively, his creativity serving him well.
In addition to these two luminaries, there were over 300 attendees that I admire tremendously. Nearly all of these people started in a different career and have reinvented themselves, following their passions. Everyone has a different story, but we all have wound up with the same goal, to create and share beautiful, delicious and healthy food with all of you.
One of these people is Cathy Pollak, the winemaker at Noble Pig Vineyard and Winery in McMinnville, Oregon. A graduate of the viticulture and enology program at UC Davis, Cathy makes some of the most delicious wines in the Willamette Valley. A Southern California transplant, her husband, two boys and assorted animals have created a haven in the lush hills of Oregon.
Cathy is an accomplished cook and writes about her love of food and shares some of my favorite recipes. Today's recipe is my adaptation of her Maple Bacon Chocolate Chip Cookies. I retitled them, following an inside joke from the conference. Andrew and Chef John decided that by including the two words, sexy and bacon in a post title, our SEO numbers would hit all time highs. I couldn't resist the chance to try it out, LOL.
I know you will love these cookies – after all, what's not to love when something contains both chocolate and bacon?! While the flavors are beautifully balanced and none is more dominant than the other, they all come together into a cookie that will have you swooning with pleasure. There is a hint of smoky saltiness from the bacon, blending with the pure sweetness of the maple and lushness of the butter lulling you into a state of pure pleasure. And then the sudden punch of chocolate hits your palate, shocking you with its intensity. I could eat the entire batch of these cookies in one sitting if I was left alone long enough. Thank goodness The Artist took most of them to work to share with his friends.
Happy Chocolate Monday! Have a wonderful week everyone!!!
Jane's Tips and Hints:
If you are pressed for time, you can make the dough a day or two in advance. Roll into a log, cover tightly with plastic wrap and store in the refrigerator. Slice into disks and sprinkle each with a little of the reserved crumbled bacon. Bake as directed.
Gluten-Free Tips:
Use a gluten-free all-purpose flour blend in place of the regular flour, use gluten-free bacon (such as the products from Applegate Farms), and make sure your chocolate chips are made in a gluten-free factory.
Sexy Bacon Maple Chocolate Chip Cookies
2015-06-29 19:08:33
Ingredients
8 strips smoked maple thick-cut bacon
1 cup all-purpose flour or gluten-free all-purpose flour blend
1/2 tsp baking soda
1/2 tsp salt
1/2 cup (1 stick) butter, room temperature
1/2 cup granulated sugar
1/3 cup firmly packed light brown sugar
1 large egg
3/4 tsp maple extract or vanilla extract (do not substitute maple syrup)
2/3 cup semisweet chocolate chips
1/2 cup chopped walnuts, optional
Instructions
Cook the bacon in a large skillet or griddle over medium heat until browned and cooked through. Drain on a paper towel-lined plate and when cool, chop finely.
Place oven racks in the top and bottom third of the oven and preheat to 350°F. Line two baking sheets with parchment paper or Silpats.
In a medium bowl, whisk flour, baking soda and salt together. Set aside.
In the bowl of your stand mixer using the paddle attachment, cream the butter and sugars together until smooth, about 3 minutes. Add the egg and maple extract and beat until just blended. Add the dry ingredients; beat until just incorporated and there are no more white streaks in the batter. Do not over-mix. Stir in the chocolate chips, walnuts and 2/3 of the bacon.
Place the cookie dough in the refrigerator for 15 minutes to chill it slightly. This will help the cookies from spreading too much. Return the bowl of dough to the refrigerator in between portioning onto baking sheets.
Using a small 1 tbsp spring-loaded ice cream scoop, drop dough balls 2 to 3 inches apart on prepared baking sheets, leaving room for spreading. There should be no more than 9 cookies per baking sheet. Sprinkle the tops with some of the remaining chopped bacon.
Bake 5 minutes, and then spin the baking sheet(s) so those cookies in the front are now in the back. Continue baking another 5 to 6 minutes in until golden brown. Remove from the oven and let them sit on the sheet(s) to cool slightly and firm up before transferring to a wire rack to finish cooling.
Notes
Yield: 2-1/2 to 3 dozen 2-inch cookies
Adapted from Cathy Pollak of Noble Pig.com
The Heritage Cook ® https://theheritagecook.com/
Create a New Tradition Today!
Unauthorized use, distribution, and/or duplication of proprietary material from The Heritage Cook without prior approval is prohibited. This includes copying and reprinting content and photographs. If you have any questions or would like permission, I can be contacted via email at theheritagecook (at) comcast (dot) net. Feel free to quote me, just give credit where credit is due, link to the recipe, and please send people to my website, www.theheritagecook.com. Please see the Disclaimers page for additional details.
Thank You!